When our little tots want to draw should they use markers or crayons first?  Like many moms, when my oldest son began showing interest in drawing of any kind, I bought crayons.
Crayons
It's the day when your child catches you writing a grocery list and wants a turn to "write."   Excited, I got out the crayons and paper, sat next to him and drew scribbles, then some circles.  I told him that we only color on paper.  He took the crayon and scribbled too.  My son scribbled a lot.  And on the paper.
Doing good so far.
However, over the course of a few days or weeks the following things started to occur:
The crayons dulled down to the paper
My son discovered the joy of peeling paper
Crayon wrappers and wax crumbs filled the table space.
The crayons broke easily…
…and apparently tasted good.
Markers
I switched to markers.  They wash out.  Markers are bolder in color and are bigger for a comfortable toddler-handle-bar-grip when children are just starting to draw.  (Read how drawing with your young child has long term benefits here.)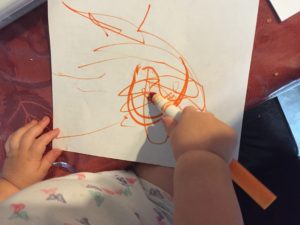 When the markers dry out, I just give them new ones.  If you shop at Walmart during their back to school summer sale (beginning right after the 4th of July), you can get a simple 10 color box of markers for 97 cents!
Many of our border art accents involve marker in some way.  They are super simple.  Most importantly, these easy art accents motivate writers to write and reward them for their work!  Here's a list of art accents that encourage students to use markers.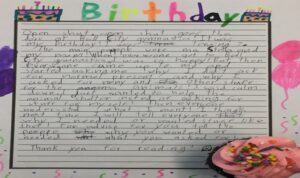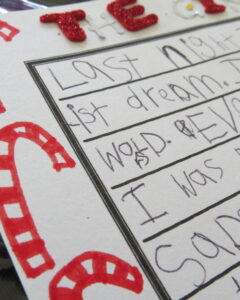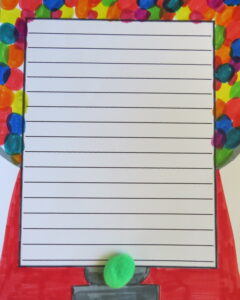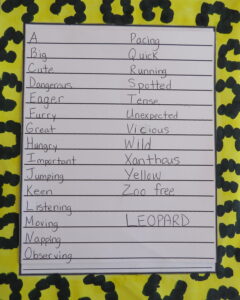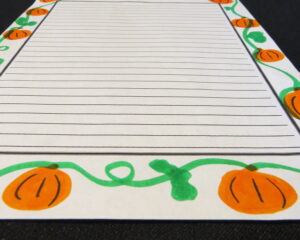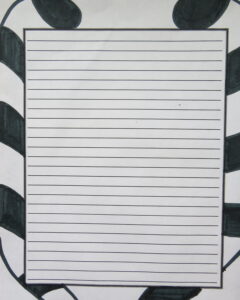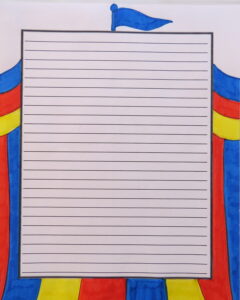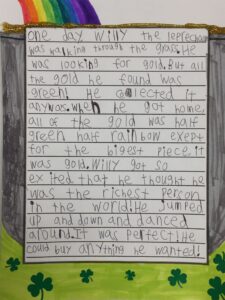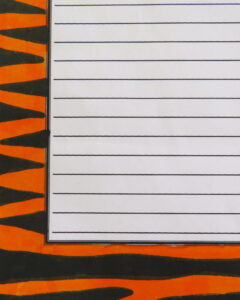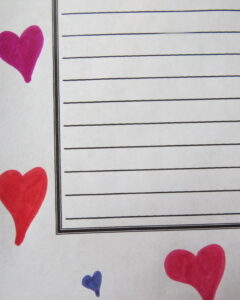 Pop the Top!
Lastly,  make sure you teach your kids how to "pop the top" otherwise you'll end up with lost caps and dry ink often.  This can be learned really early.  My daughter knows and loves to "pop" at 27 months.