These easy St. Patrick's Day art accents are highly motivating to writers and reward them for the work! In addition, they add color and charm to each child's story.
Here's a list of different 10 simple St. Patrick's day art accents you can add to any St. Patrick's Day writing prompt.
Bordered Paper
For all of my writing classes, students write on bordered paper. That way they can decorate the border around their writing with an art accent. You can print and use this paper as well. Here is the paper for Grades K-2 and Grades 2-7. Here's a printout of a border with no lines to use with very early writers.
Now for the St. Patrick's Day Art Accents!
You can use any one or combine some.
*This post contains affiliate links. For more information, see my disclosures here.*
St. Patrick's Day Stickers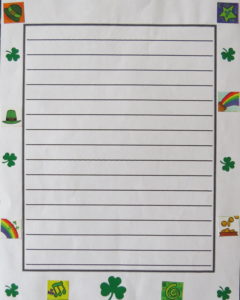 Markers
2. Draw a pot of gold and a rainbow using markers.
Here's a sample to print and hang.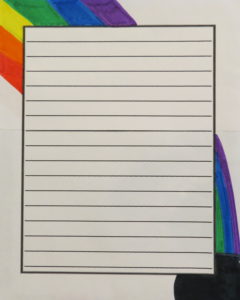 Golden Sequins
3. Use markers to draw in a large pot sitting on grass. Then, glue golden sequins* at the top and sprinkled at the bottom as if they've fallen out of the pot.
Here's a sample to print and hang.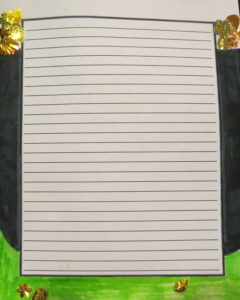 Just be sure and use Elmer's Glue or even better yet, glue dots. We found that a glue stick didn't hold the sequins after a while.
Lucky Charms
4. Lucky Charms Cereal*: Why not?! Simply glue pieces of the cereal to the border of your writing piece using a glue stick or Elmer's glue. Because of the weight of the cereal, you will want to print the lined story paper on card stock. Let kids snack on a handful when they're done!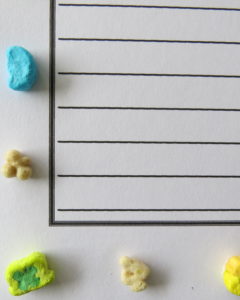 Green
5. Use green markers to color the border green.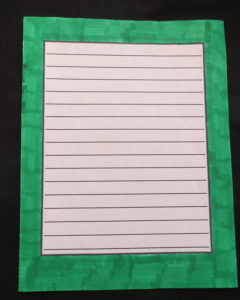 Gold Glitter
7. Color the border green. Use Elmer's glue and golden glitter* to add gold of any kind.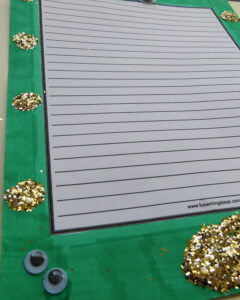 Add googly eyes* for the characters. The googly eyes can represent a child and a tiny leprechaun like in the Leprechaun Attack-Science Fiction Writing Prompt.
We used this art accent to go along with the writing prompt, Jack and the Beanstalk: The Giant's Perspective. The large googly eyes represented the giant. The small ones were for Jack.
Gold Glitter Glue
8. This is the same as number 7 except you use gold glitter glue* on a green border.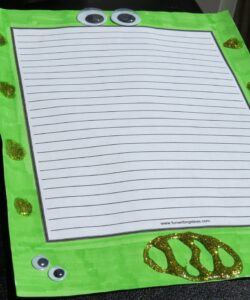 The glitter shows up nice and shimmery, which you can't see clearly in this photo.
ABC Letters
9. Use ABC Letters* to spell out the title.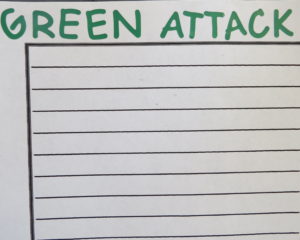 SLIME!
10. A BONUS IDEA is to make green or gold slime.
Recently, I've discovered the master slime maker at Little Bins for Little Hands. My own children followed her instructions and had a blast. So much, that I'm going to find ways to incorporate slime into writing prompts and have students make it for their art accent!
Print the Ideas
Here's the list of the ideas for you to print and use.
The St. Patrick's Day prompts that I've posted so far are: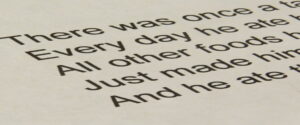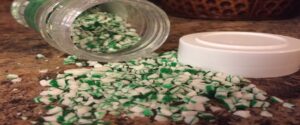 Leprechaun Attack-Science Fiction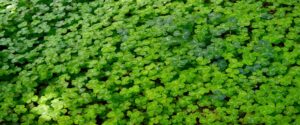 Fun Facts!
Find and share fun facts about St. Patrick's Day here!