Teach kids how to write a diamante poem using the writing lessons below!  My year-round students and summer writing campers respond well to writing a diamante poem because the expectations are so clear.
*This post contains affiliate links.  For more information, see my disclosures here.*
The Format for a Diamante Poem
One noun
Two adjectives
Three –ing verbs
Four nouns
Three –ing verbs
Two adjectives
One noun
Variations
You can certainly change the expectation for each line.  Some diamante poems start and end with adjectives.  Other diamante poems cover one topic where the top and bottom words are synonymous nouns, such as robin and bird.  Still others compare and contrast two topics where the top and bottom nouns are opposites, like friend and foe.
Nouns, Adjectives and Verbs
Because of their content, diamante poems lend the perfect opportunity to teach or review nouns, adjectives and verbs.
What's fun about diamante poems is that you can tailor them to fit any theme and make them the way you want!
5 Diamante Poem Writing Lessons
Below are 5 diamante writing lessons that I've posted so far.  Use any one, or all of these lessons to teach children how to write a diamante poem!
There's definitely more to come!  If you'd like to receive new guided writing lesson ideas monthly, subscribe to my free monthly newsletter below.
1.  An Around the World Diamante Poem
Visit a landmark around the world!  For our Around the World summer poetry camp last summer, I had calendar pictures of different landmarks around the world.  The pictures included, Taj Mahal, The Great Wall and Big Ben.  The campers chose a picture and wrote a diamante poem about it.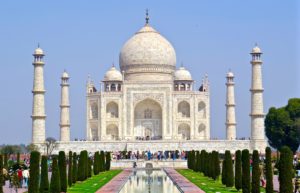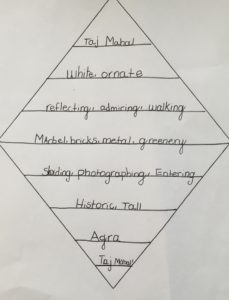 Print the Around the World lesson and diamond template here.
A Short Video
If you have your students write diamante poems about landmarks around the world, consider showing them this 13 minute video titled:
Landmarks of the World-100 Famous Landmarks for Kids
2.  Two American Destinations
Take a road trip across America!  This year at our America the Beautiful summer poetry camp, the campers chose two American destinations.  The top half of the diamond was about the city where they started.  The bottom half was about the city where they ended.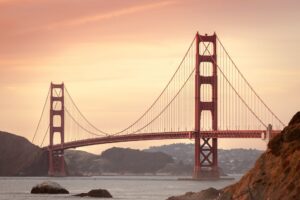 Print the America lesson and diamond template here.
3.  From Here to There
Here to there can be ANYWHERE!  This diamante poem can be about any two locations.  Some sample ideas include, from your bedroom to the kitchen, your house to your friend's house, your front yard to your backyard.  Encourage students to think big and wide such as from the Earth to the moon.  Or, present the idea to think small like a turtle traveling from a rock to a river.  The ideas are endless!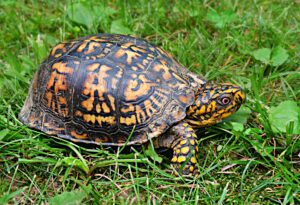 Print the Here to There lesson and diamond template here.
4.  Snow Poems
Dream of snow or go play in it!  My son wrote a diamante poem about snow.  Find more snow poetry ideas here!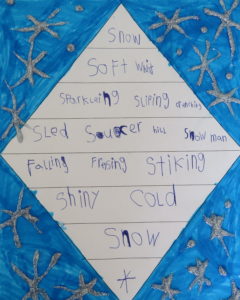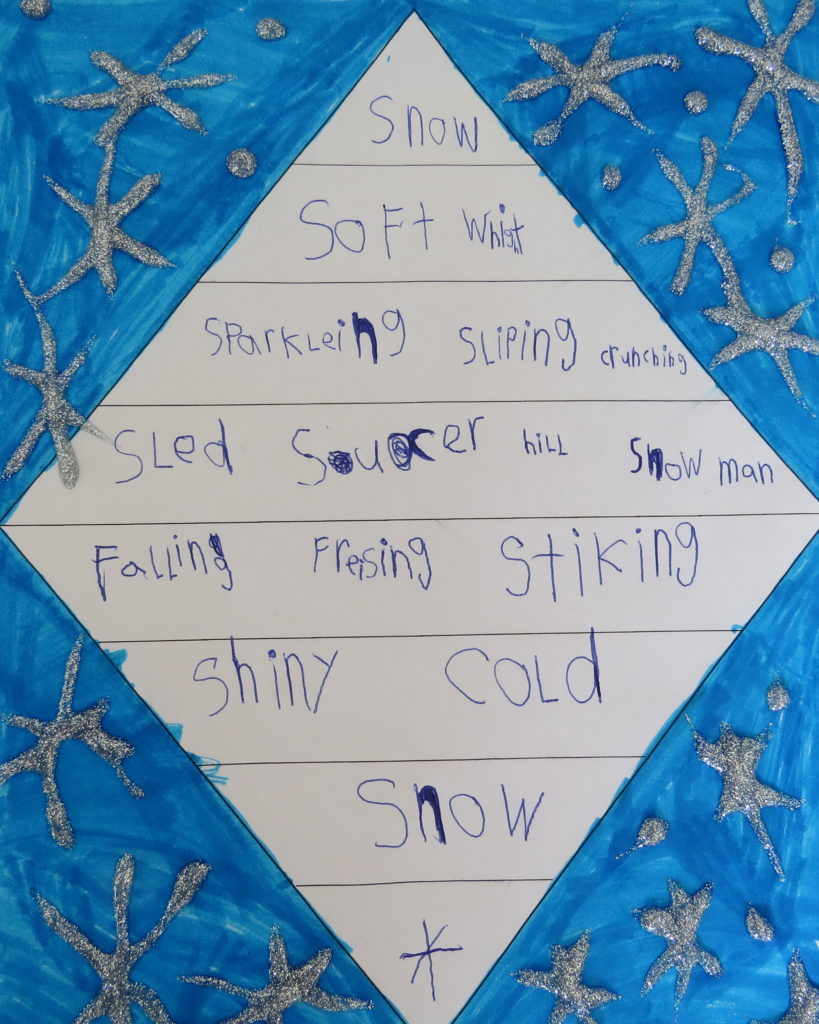 Print the Snow lesson and diamond template here.
Be sure and check out our super simple snow art accents to go along with your snow poems!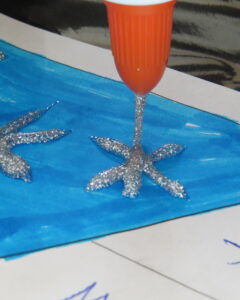 5.  All About You!
Lastly, have your child or students write a diamante poem all about themselves!  This is a great poem to write at the beginning of a school year.  It's one way students can introduce themselves to their new teacher and classmates.  Hanging the poems next to children's pictures is a way to celebrate their unique interests and personalities.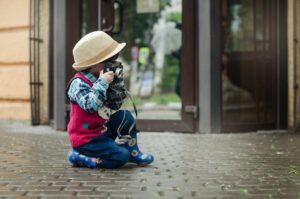 Homeschooling Families
A couple ideas for homeschooling is to write a diamante poem for each member of the family, including mom and dad, dogs and cats!  OR, for a family activity, write one diamond poem to represent the whole family.  Make the first and last lines be your last name.
Now the Steps to Writing a Diamante Poem!
To get a full understanding on how I conduct each writing lesson you may want to read the Writing Prompts Introduction post.  The lesson outlined below (and all other prompts posted) will make more sense and be easier to follow and use.  Here's the diamond poem template that I made.  You can also use this blank diamond.  NOTE:  I've included a diamond template at the bottom of each lesson that you can print.
NOW TO WRITE!
First, on the top line, write your first name.
Next, on the second line, write 2 adjectives that describe you.
On the third line, write 3 –ing verbs that you like to do.
Fourth, on the fourth line, write 4 nouns of things that you like.
Then, the fifth line, write 3 more –ing verbs that you like to do.
Sixth, on the sixth line, write 2 more adjectives that describe you.
Finally, on the seventh line, write your last name.
For a most perfect art accent, take a picture of your child or each student to hang with their poem.  Additionally, students can decorate the corners of their border.  If you have ABC stickers*, have students write their name with them.
Print the Lesson
Print the All About You lesson and diamond template here.
60 Second-Nouns-Adjectives-Verbs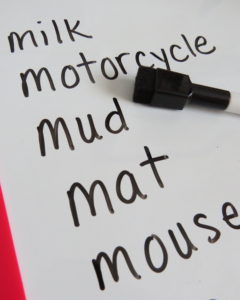 One Adjective-Many Nouns (a writing game)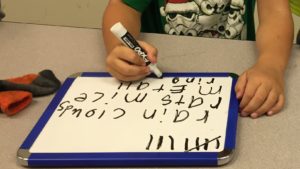 3 Nouns-One Adjective (a talking game)