Snow poetry is a great writing activity during the winter season. There's so much the students can focus on such as the snow itself, snow activities, feeling cold, warming up. Give your students plenty of time to think about snow and which part they want to focus on in their snow poems.
*This post contains affiliate links.  For more information, see my disclosures here.*
In addition, the super simple snow art accents consistently motivate writers and reward them for their work! The art accents add color and charm to each child's poem.
Three Snow Poems
Check out these three snow poems your students can write.
Haiku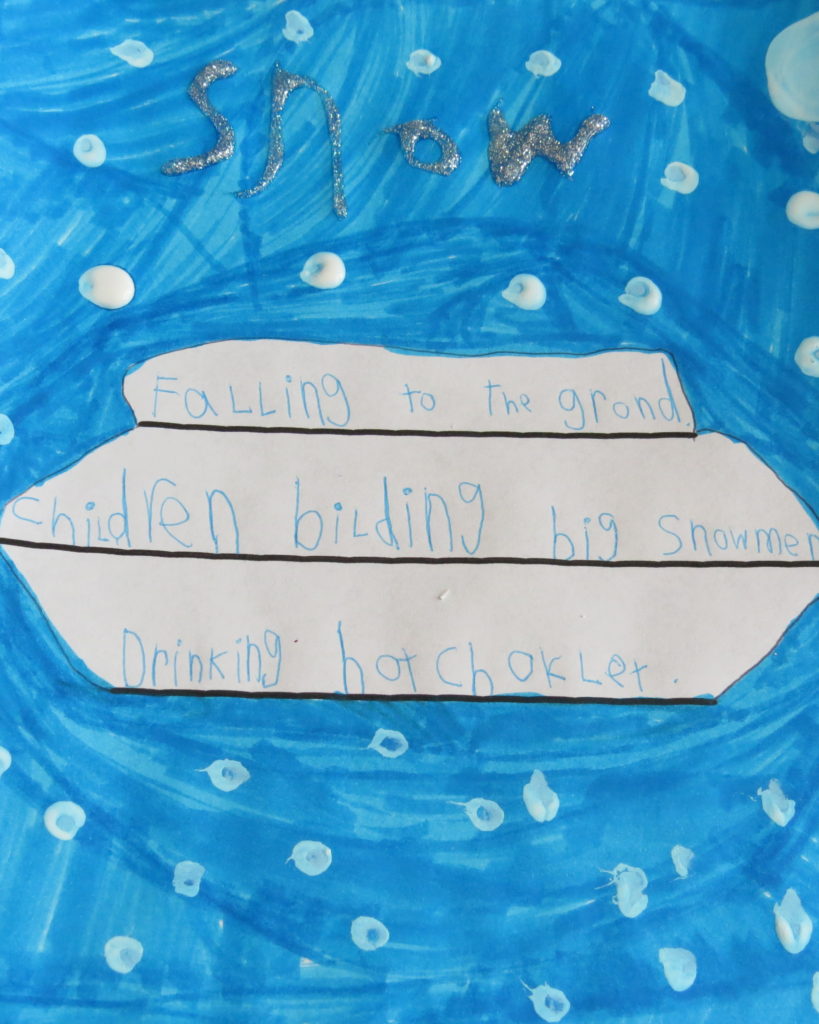 Print and follow the lesson below making the topic for the Haiku snow.
A Diamond Poem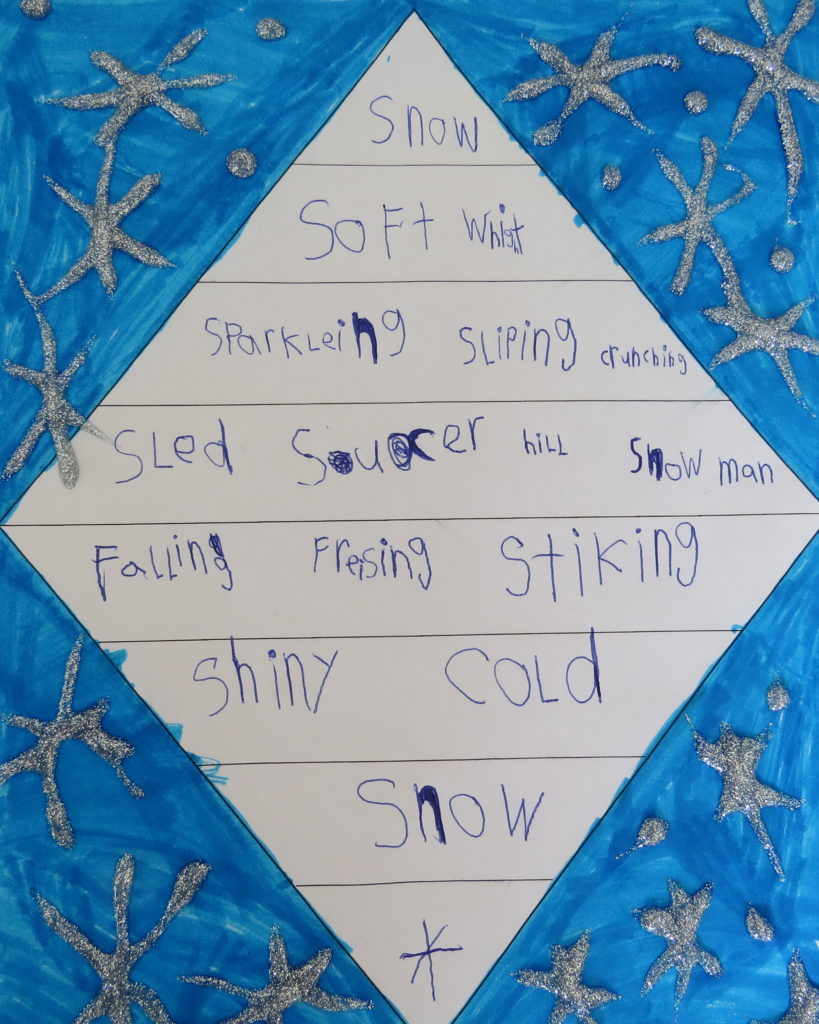 Print and follow the lesson below using the topic snow.
An Acrostic Poem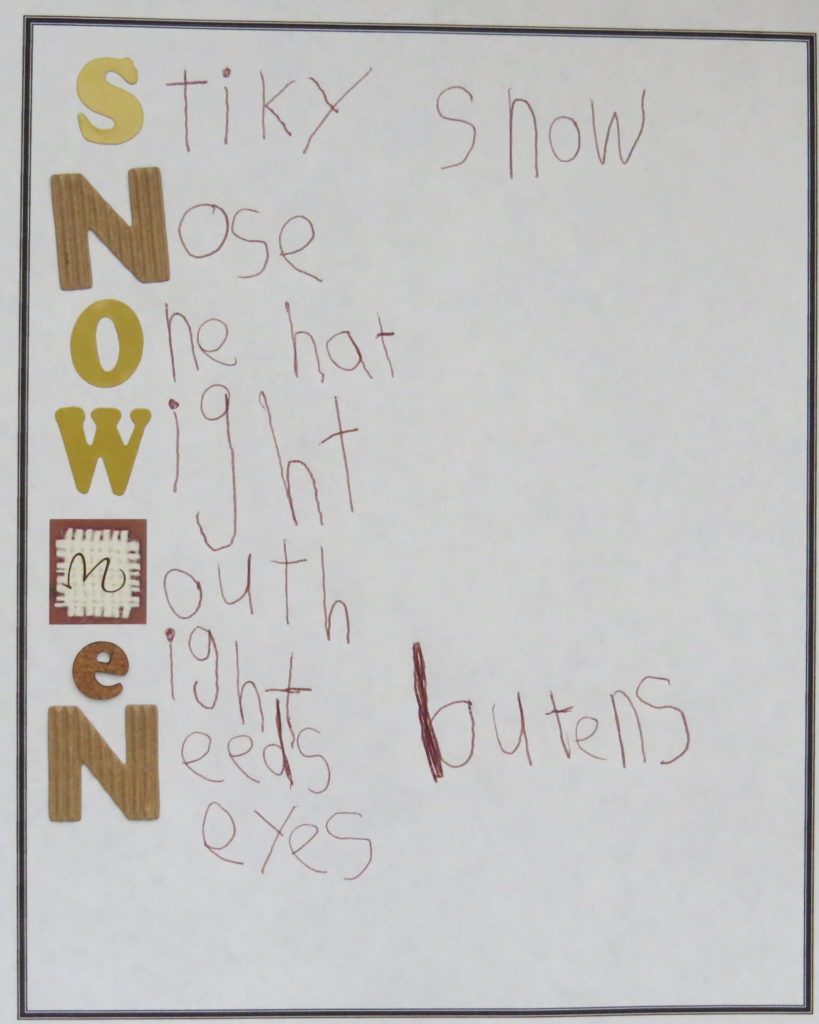 Print and follow the lesson below choosing a word that has to do with snow.
Make sure your students complete their snow poetry with a super simple snow art accent!
Snow Science
Take this lesson a step further and watch this short 2 minute video titled, "What Makes it Snow? It explains how snow is formed.