Snow poetry is a great writing activity during the winter season. The super simple snow art accents consistently motivate writers and reward them for their work!
Check out these three snow poems your students can write: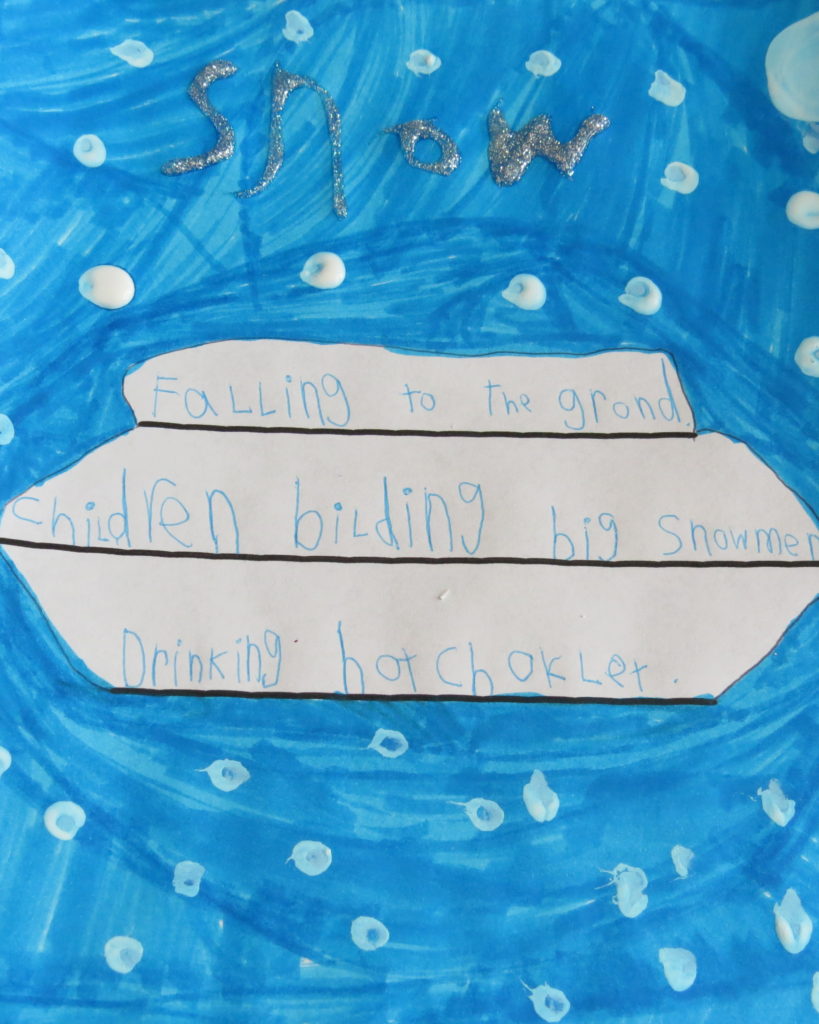 After writing a Haiku, we play Words-1-4 Syllables and Phrases-3-7 Syllables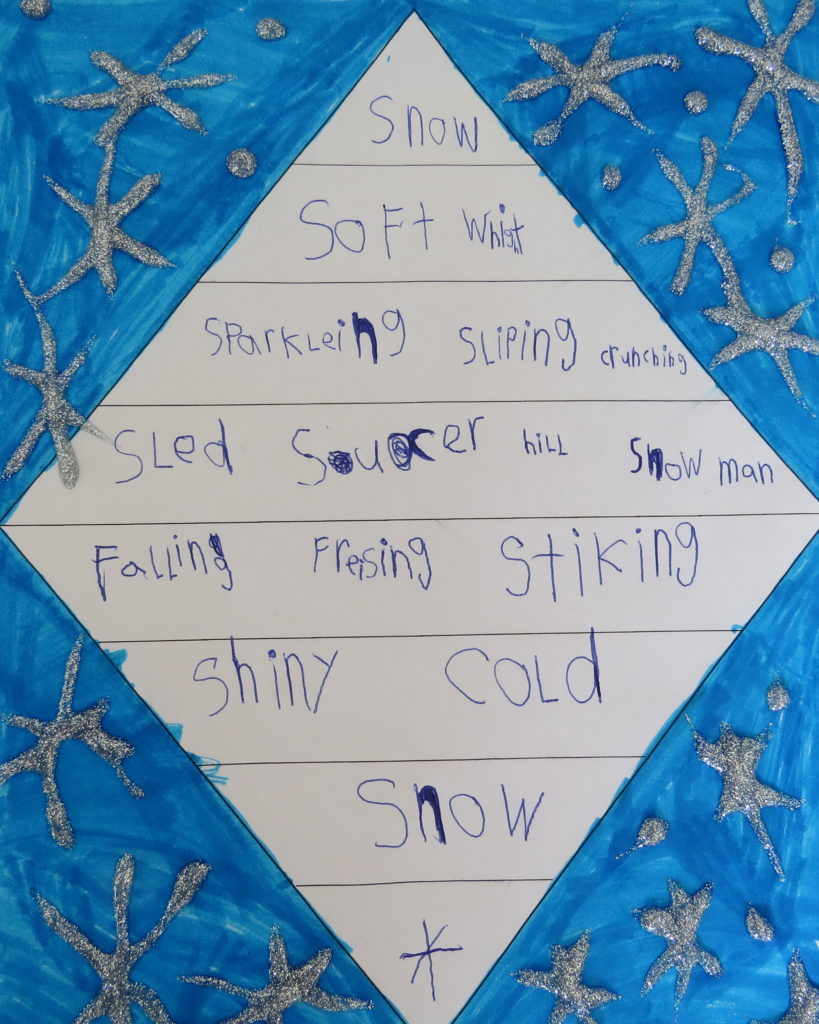 After writing a diamond poem we play
60 Seconds-Nouns-Adjectives-Verbs, One Adjective-Many Nouns. (writing games) and 3 Nouns-1 Adjective (a talking game).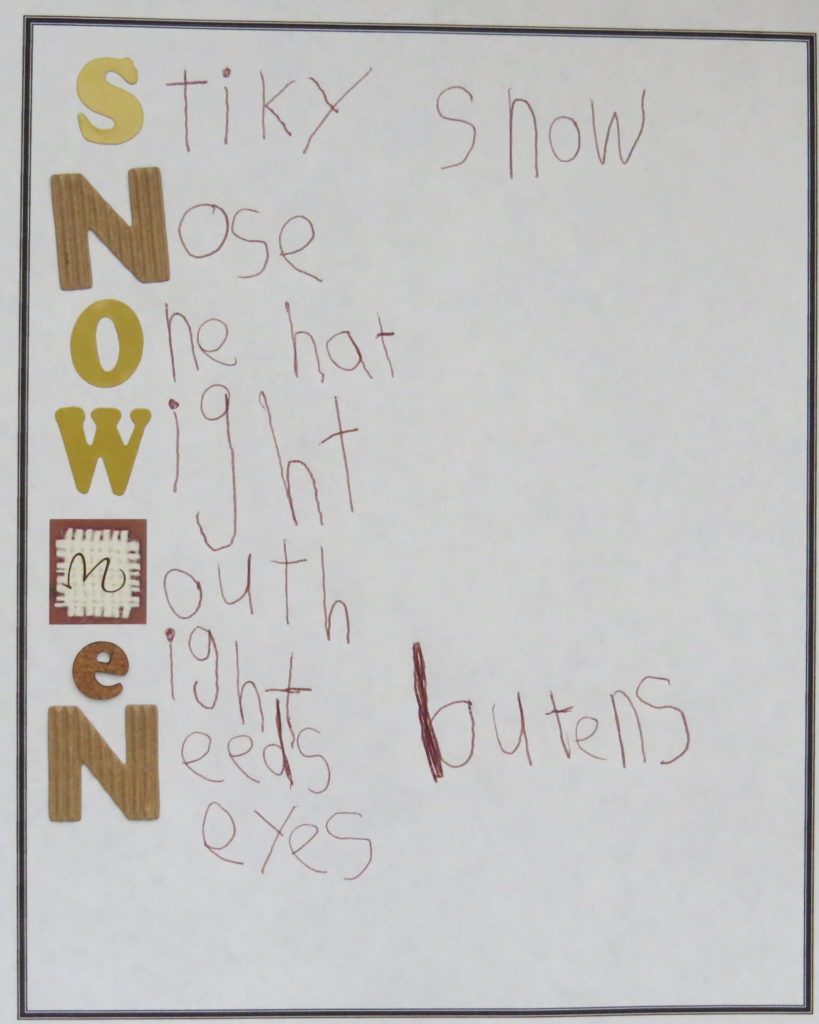 We play Acrostic Races after writing an Acrostic Poem.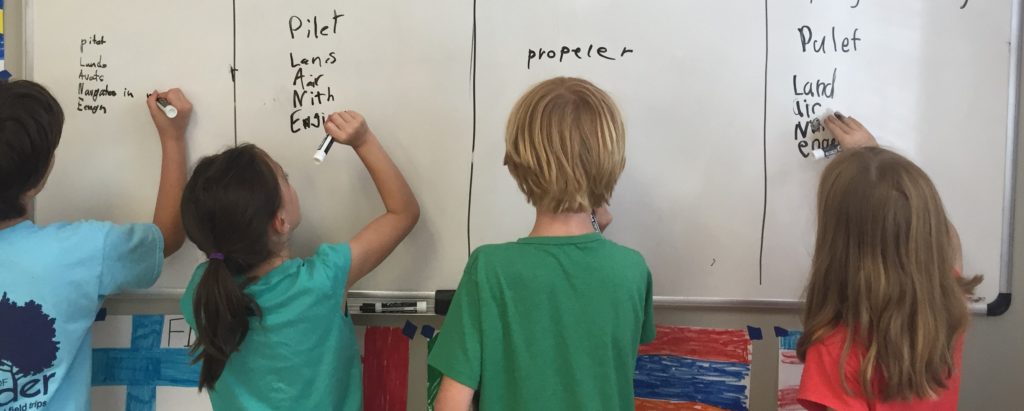 Make sure your students complete their poem with a super simple snow art accent!