This post is going to outline 7 strawberry writing prompts for you to choose from. Each guided writing lesson covers a different genre and will surely get your kids chatting, laughing and writing. Your students may even want to combine a couple of the ideas and these seven strawberry writing prompts are likely to spur on story ideas of your own!
*This post contains affiliate links. For more information, see my disclosures here.*
Additionally, at the bottom of this post, you'll find strawberry art accents that add color and charm to their writing. These easy art accents are highly motivating to children and reward them for their work!
Two Kinds of Strawberries Patches
So, take your kids strawberry picking, then choose one lesson for them to write! If for some reason you can't take your students or children strawberry picking, show them these two videos. The first Field Trip Video is of a traditional strawberry. The second video is an example of hydroponic farming. To go along with the videos, serve them some store bought strawberries for them to see, touch and taste. Then, guide them through one of the strawberry writing prompts below!
My kids and I went strawberry picking last week. One the way out the door, I thought to take my better camera with me. So, I got some great pictures and immediately the story ideas started rolling!
Strawberries on Strike?!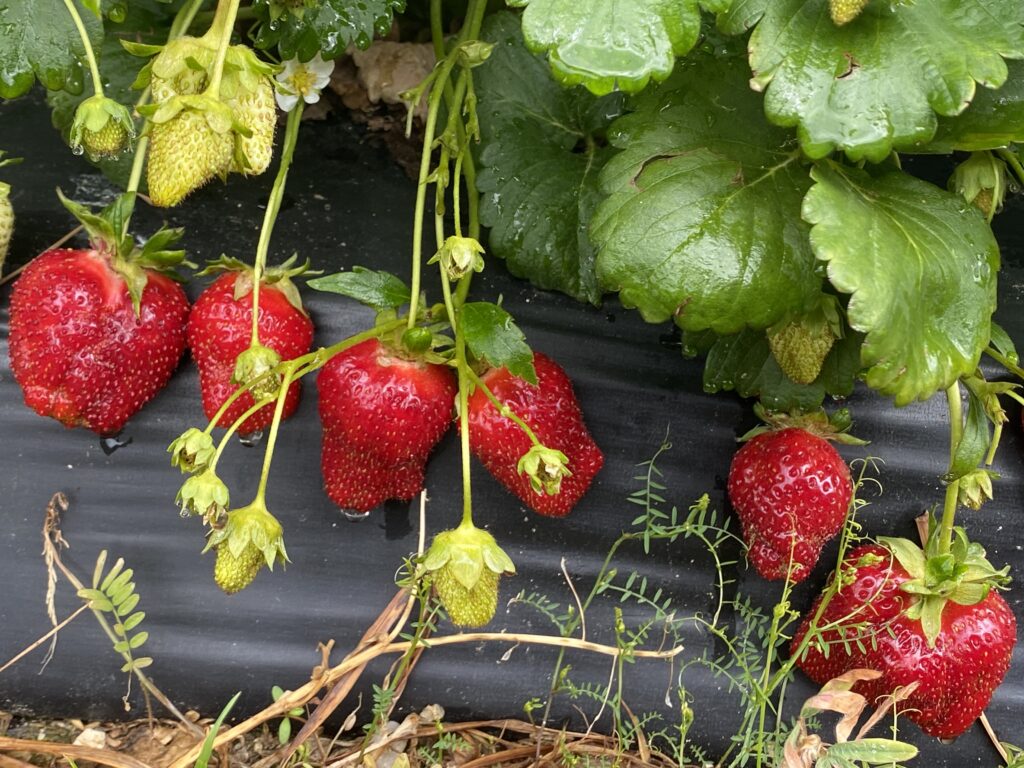 First of all, I found a string of strawberries. They were beautiful. Then, I got to thinking, "Gee, we're going to pick those beautiful strawberries and either eat them right now, or take them home and mash them up for strawberry soup (see below)! I bet the strawberries aren't very excited about that. What if they could talk?! What would they say? And that's when I thought of Strawberry Strike, Strawberry Strength and Strawberry Stress, all strawberry writing prompts that you can choose from below!
Strawberry Smash the Myth!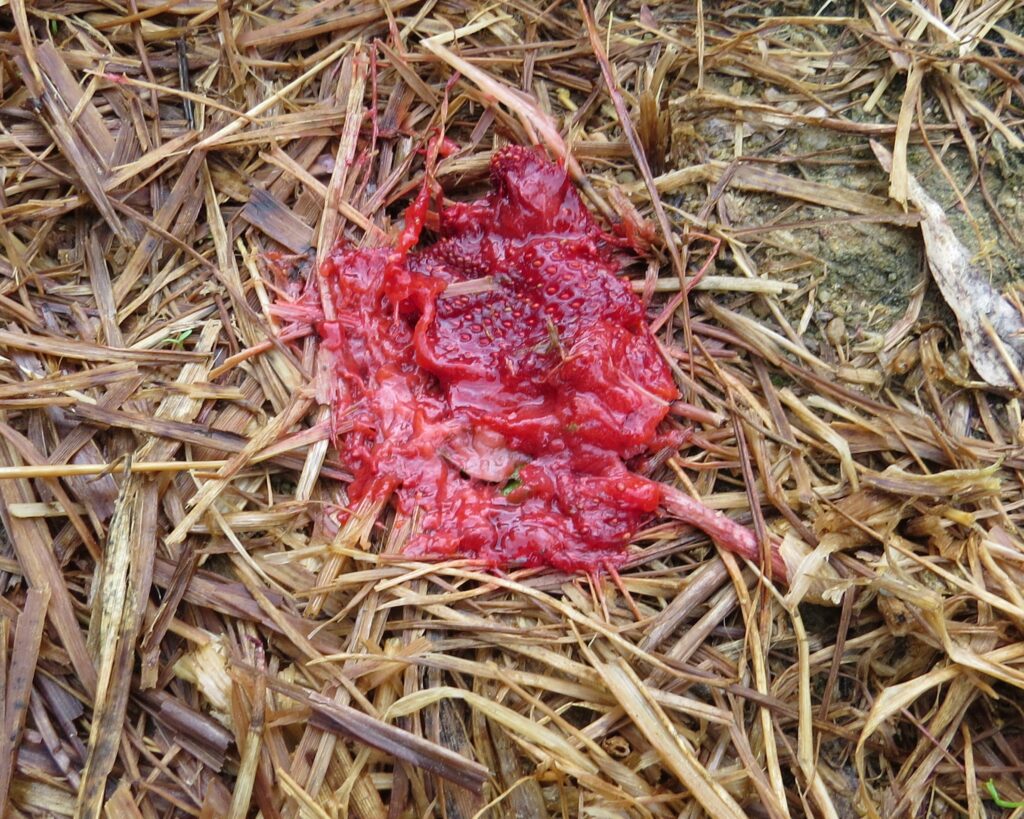 Snowmen at Night* is a favorite book of mine. When I saw the smashed strawberries on the ground, I wondered, "Did people do that? Or, is something else happening at night while we're all asleep….?"
How Do Farmers Create Such a Beautiful Strawberry Patch?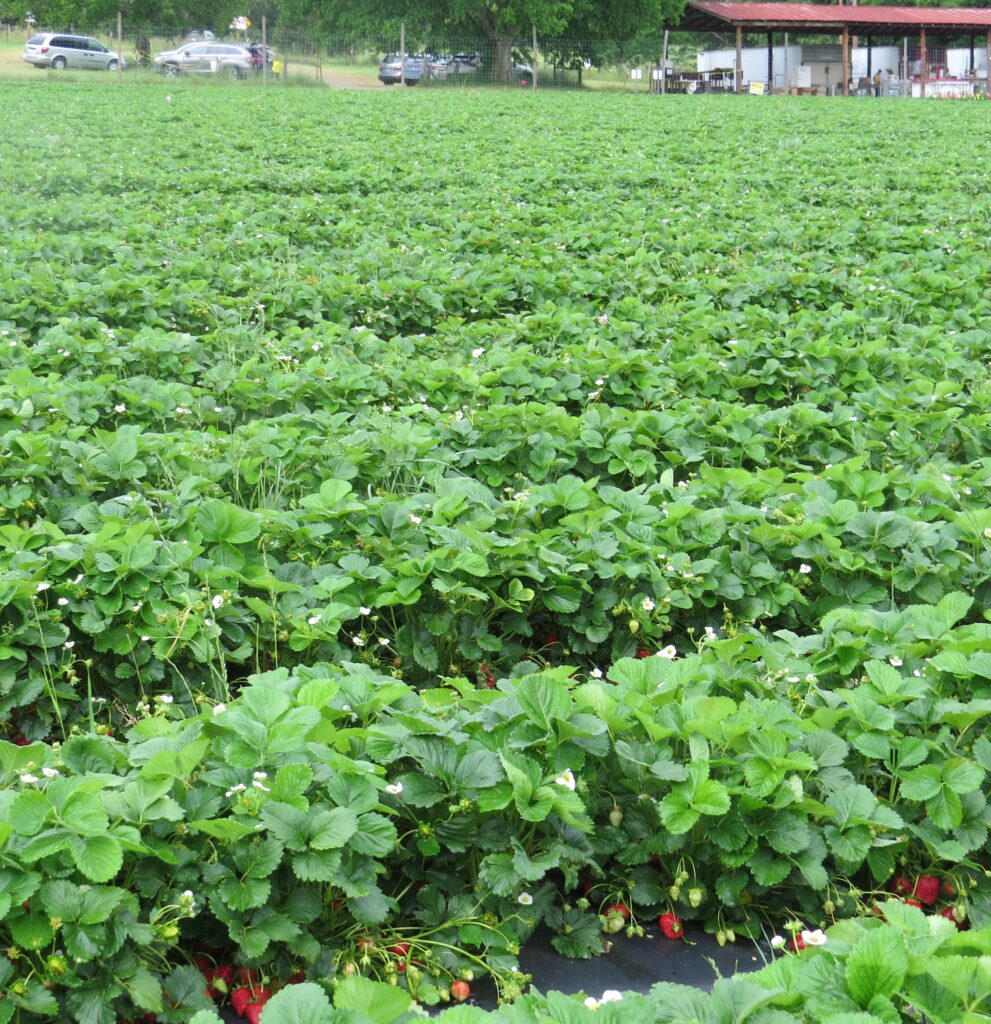 Second of all, the patch that we went to was gorgeous! I wanted to stay their all day. The green was relaxing. The flowers were refreshing. The rows were lined up just right. The strawberries were stunning. How did they get it to look so great? Suddenly, I had so many questions for the farmer. And, I wanted my kids and I to thank him for working so hard to create such a fun experience for us.
Which Strawberries are Better?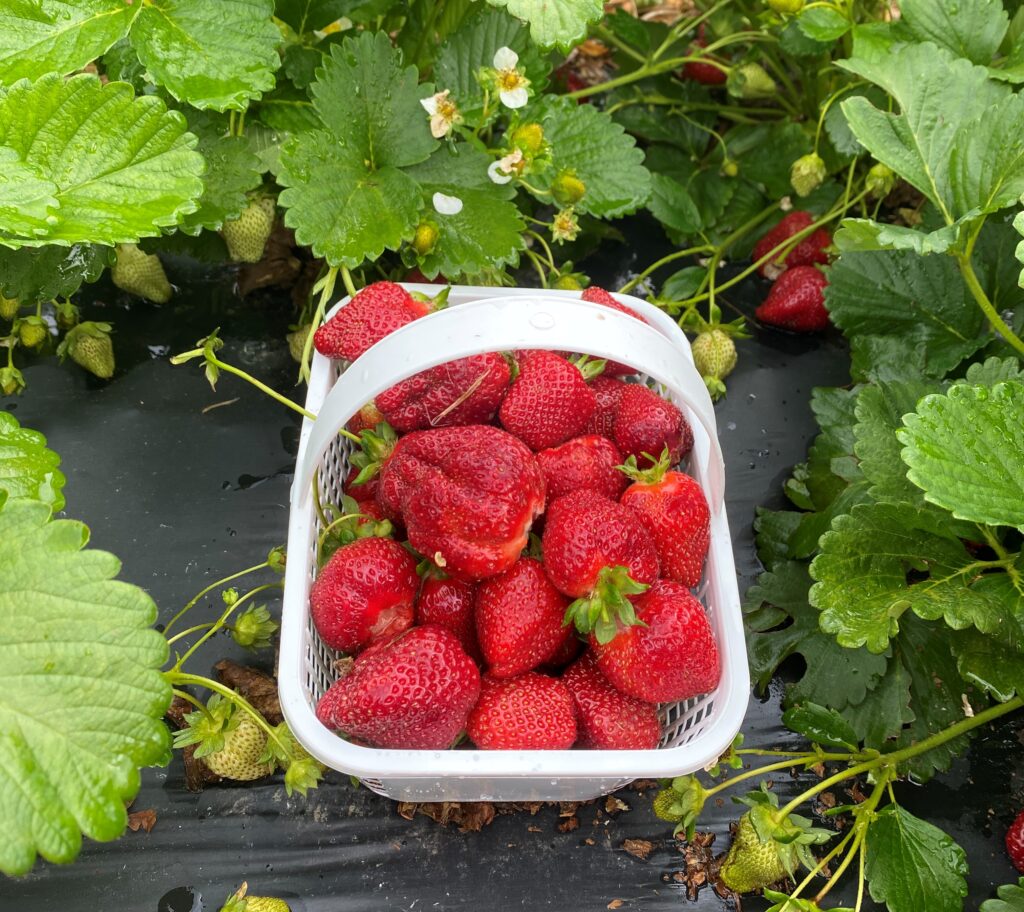 Third of all, I had to pay for our pounds and pounds of strawberries and to be honest, it wasn't cheap. Of course, the farmers deserve every penny! However, in the moment, it felt like we were out there laboring away to get our strawberries, no workman's comp, no packaging fees, no shipping fees…..I could have just as easily purchased three packs for $5 in my local grocery store. But, would they be as shiny, sweet and delicious?
Is Strawberry Picking Fun?
Plus, admittedly, my one son complained that his back hurt and that his bucket was too heavy. Goodness, it made me wonder what kids really think about strawberry picking! Which is better, store bought or straight from the patch? What do your kids think? Have them write a journal entry about the whole process and which they would rather have and eat.
Strawberry Soup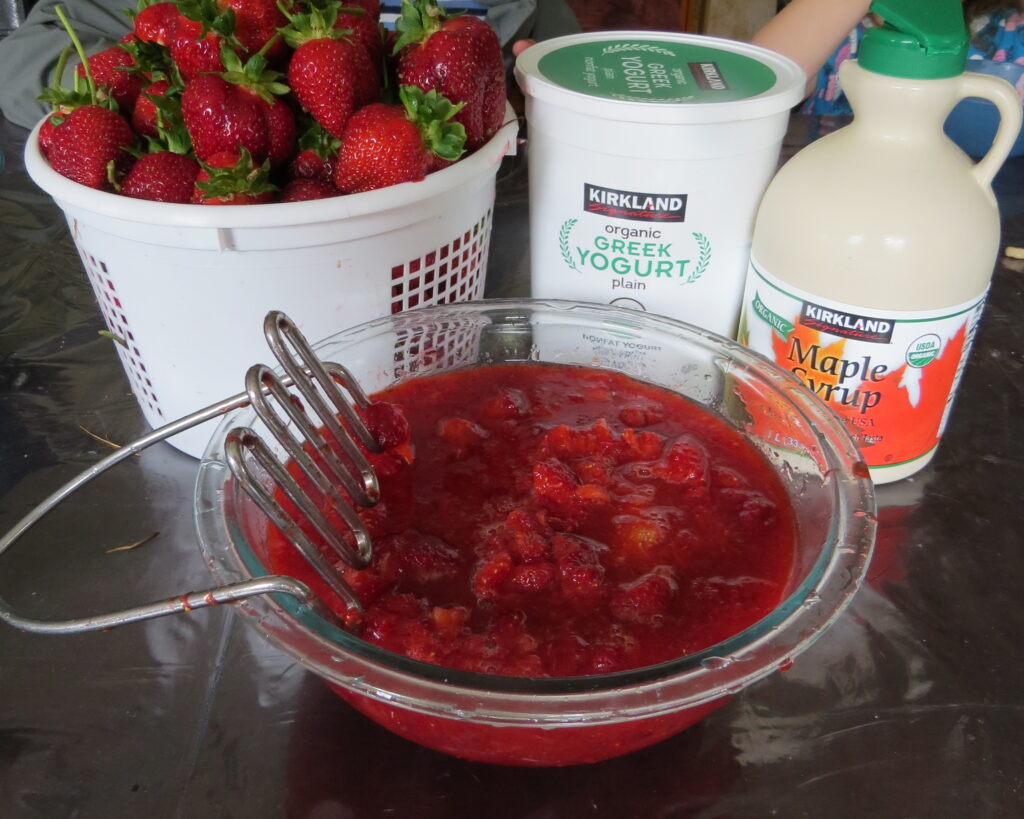 Lastly, we made it home and no time was wasted! We started gobbling those berries. I couldn't rinse them fast enough. Then, we got right to work on our strawberry soup. The last time we went strawberry picking, my 4 year old son at the time walked in the door and shouted, "Hey Mom! Let's make strawberry soup!" Not sure exactly what he meant, I let him show me.
Or Syrup?
So, we cleaned the strawberries, cut off the tops, diced them a bit, put them in a bowl and he mashed away. Suddenly, we had strawberry soup and we started pouring it over everything, yogurt, ice cream, milk, biscuits, pancakes, cereal, brownies… I've never seen buckets of strawberries disappear so fast. It's our latest and greatest Spring family tradition now. We pick buckets full of strawberries, bring them home and make strawberry soup (or syrup?). Have your kiddos do the same, then write out the instructions on how to do it!
7 Strawberry Writing Prompts
Now for the lessons!
First, to get a full understanding on how I conduct these strawberry writing prompts you may want to read the Writing Prompts Introduction post. Then, the lessons outlined below (and all other prompts posted) will make more sense and be easier to follow and use. Here's the lined paper I use for Grades K-2 and Grades 2-7
These writing lessons below cover 7 different genres. Choose one or some for your students to write!
Lesson 1: Strawberries on Strike!–A Fictional News Article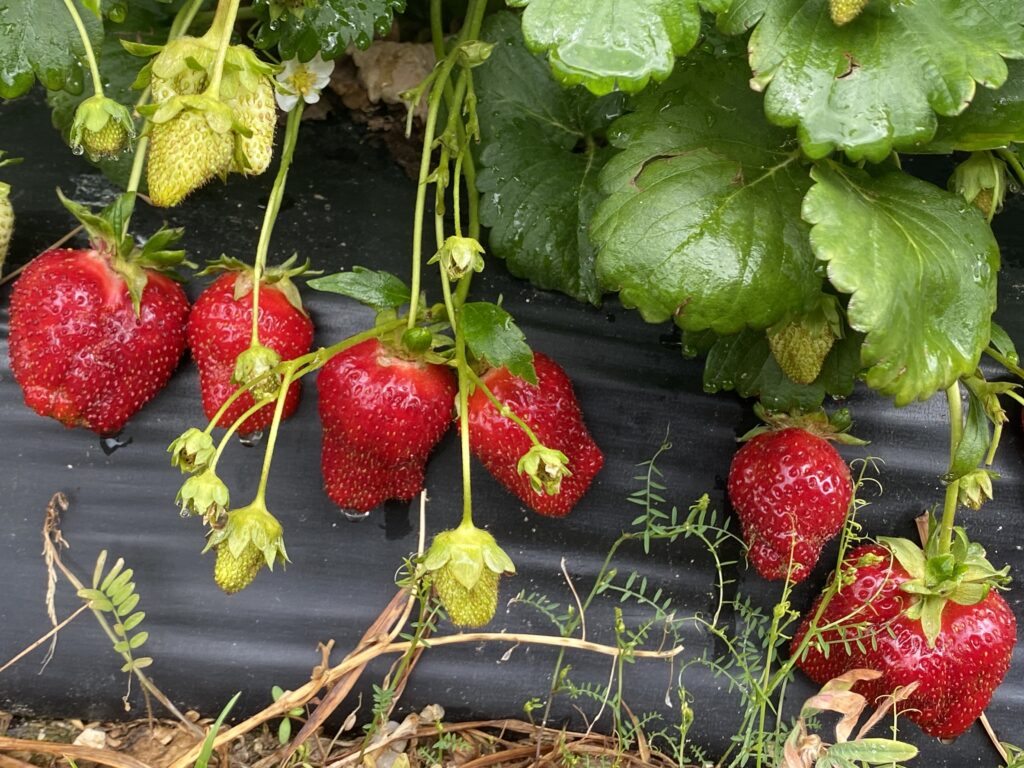 Tell the Story Line:
"We're going to write a news article about all the strawberries going on strike. The article will include what the strawberries are doing and how the people are reacting."
Show the 5 Sections
Headline/Time/Place/Problem
Strawberries Speak
Strawberries Act
People React/Act
Solution/Warning
As mentioned in my writing prompts introduction: K-1st Graders are encouraged to write 1 sentence for each section, 2nd Graders 2 sentences, 3rd Graders 3 sentences and so on.
Lesson 2: Strawberry Strength–Science Fiction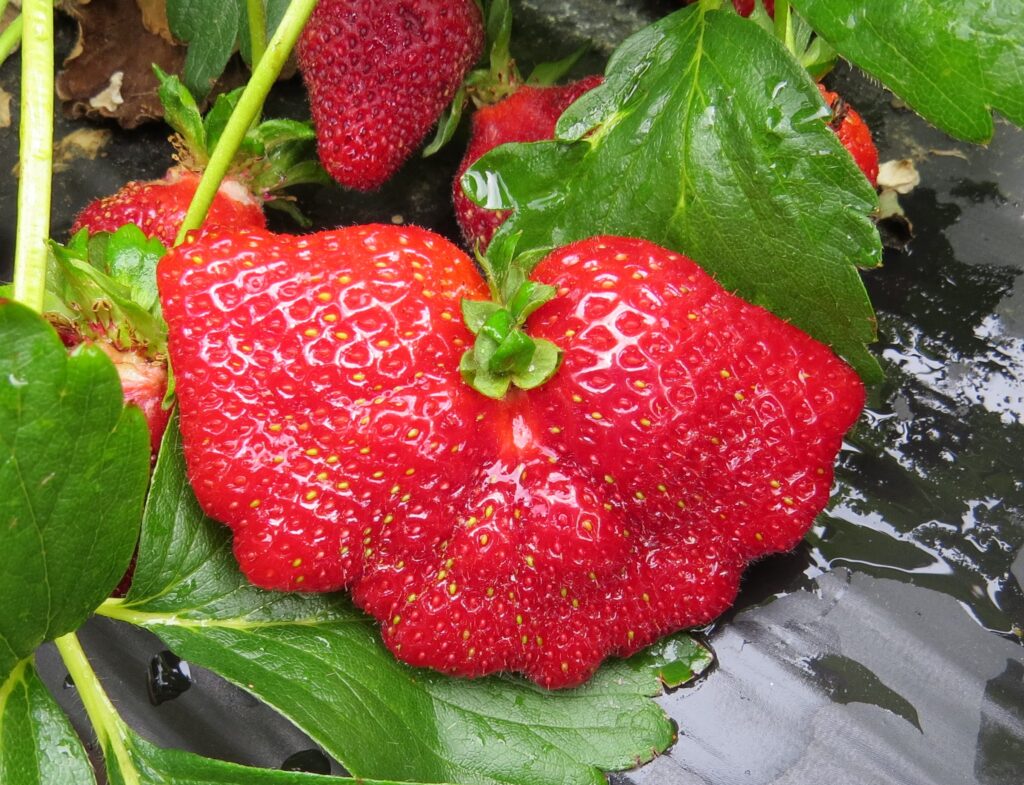 Tell the Story Line:
"It's a normal day. You're picking strawberries. All of a sudden, the strawberries do something shocking, surprising or silly. They have super powers and use them."
Show the 5 Sections
Characters/Setting
Normal Activity
All of a sudden,
Reaction/Action
Solution/Conclusion
My 3rd Grade son chose this prompt and his story is below!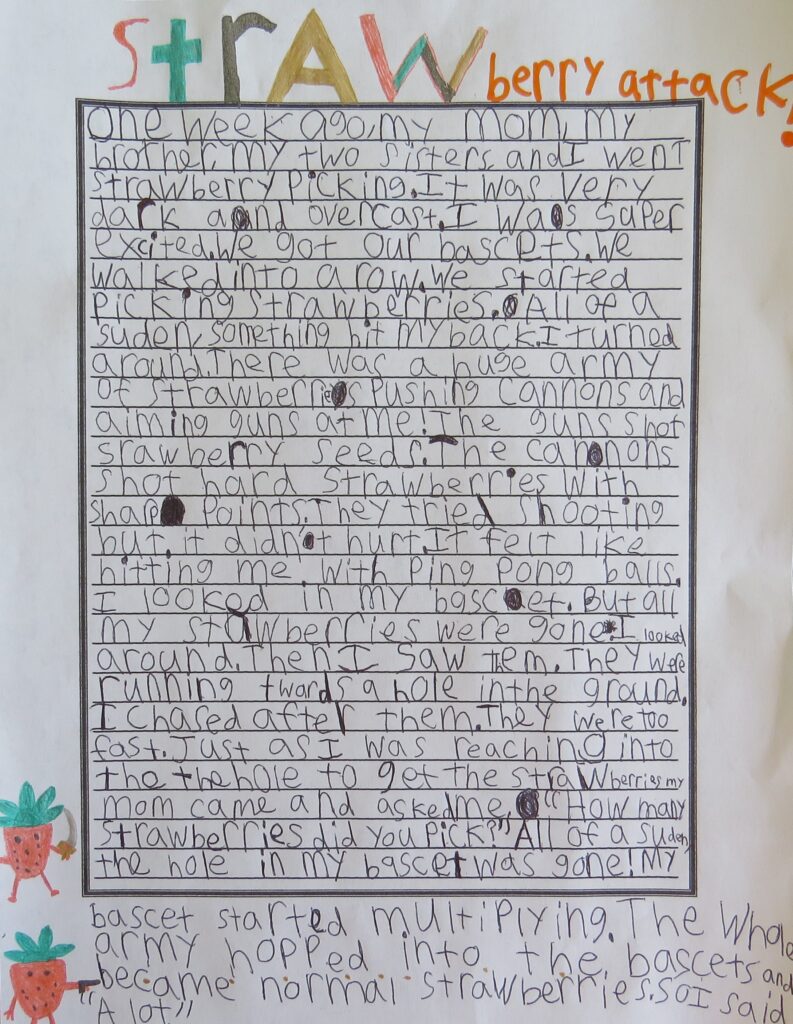 Lesson 3: Strawberry Stress–Fantasy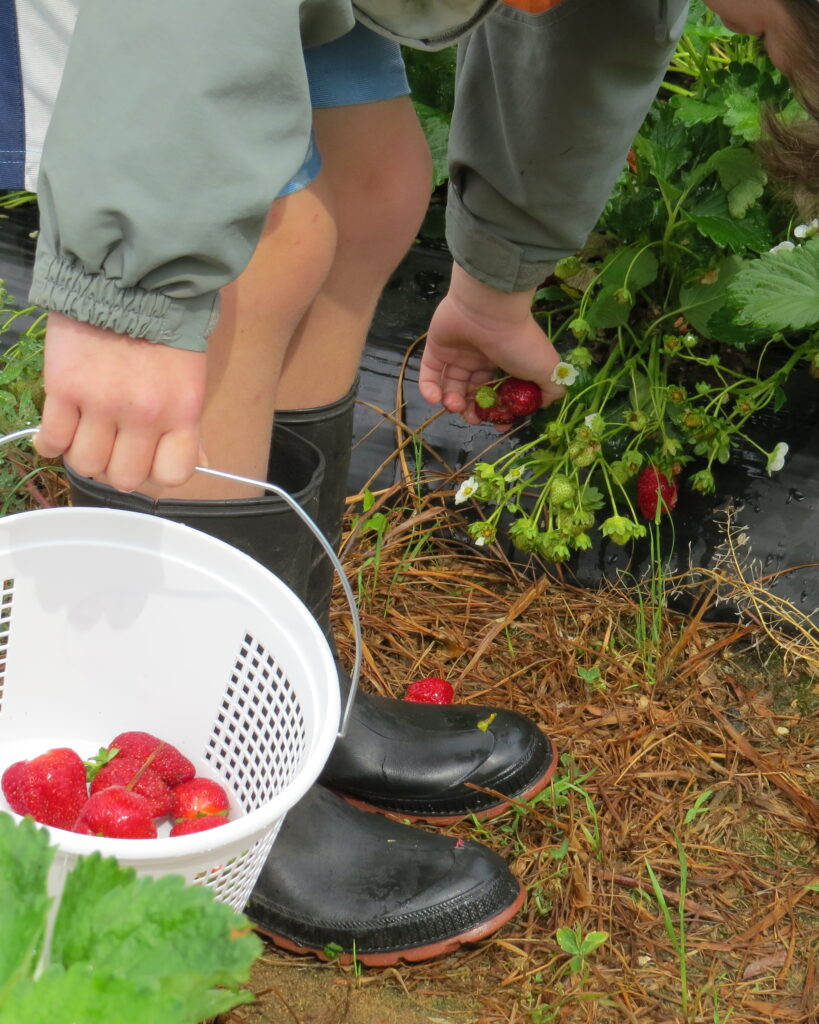 Tell the Story Line:
"You're out picking strawberries. All of a sudden, you hear one or some of them talking. They tell you their problem and you have to fix it!
Show the 5 Sections
Dialogue
Introduce the characters
Problem
Reaction/Action
Solution/Conclusion
Lesson 4: Strawberry Smash the Myth!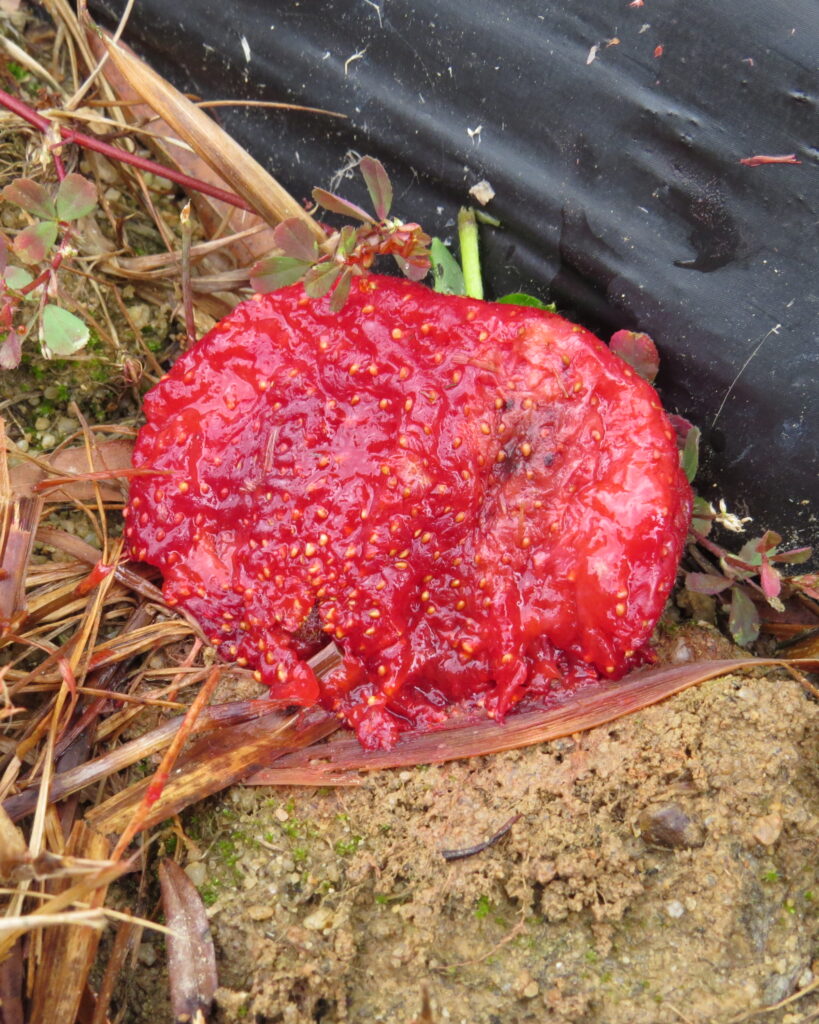 Tell the Story Line:
"People dote over the adorable bright, red, juicy strawberries. They probably feel sorry for all the squished ones. But, do they have any idea how those strawberries got smashed? You're going to describe what really goes on in a strawberry patch!"
Show the 5 Sections
Introduction/Myth
Truth
Patch and People
Fights and Flights
Conclusion
Lesson 5: Thank You Hard-Working Farmers–Letter Writing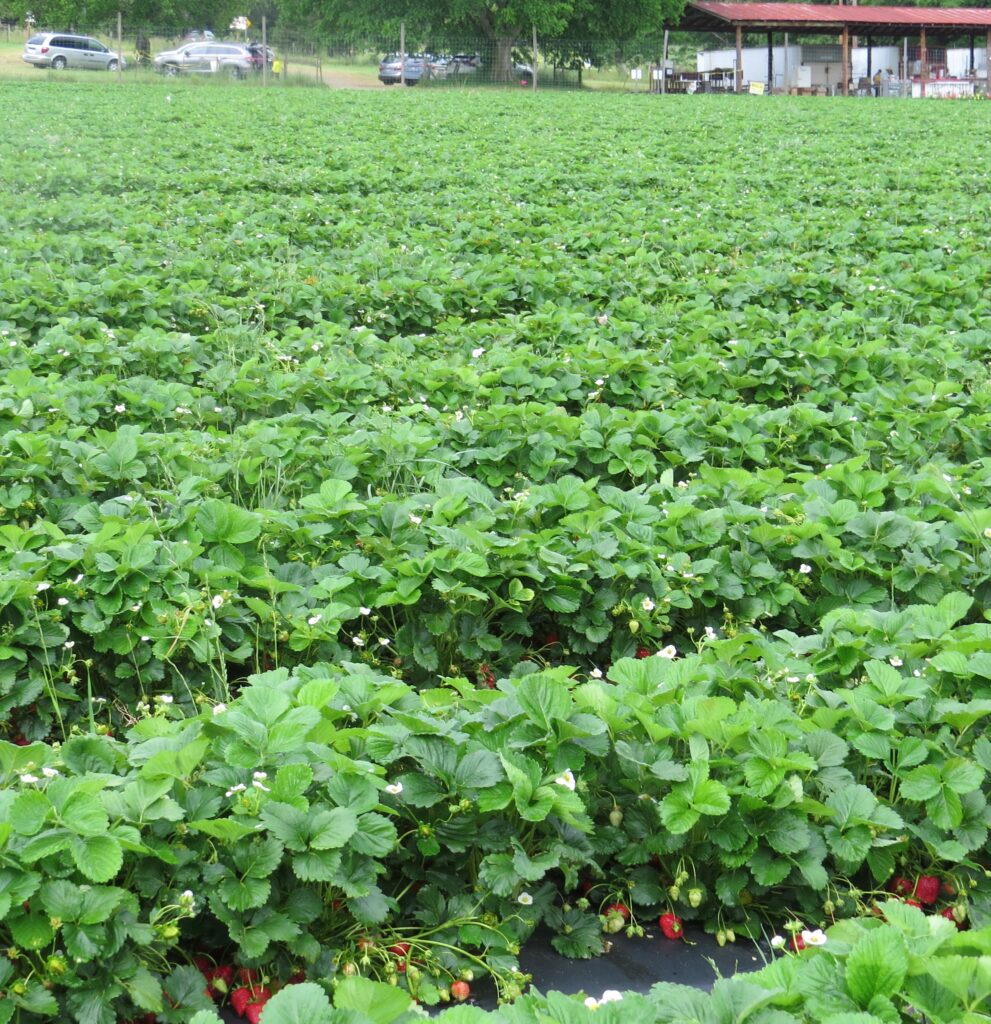 Tell the Story Line:
"We're going to write a letter to a farmer of a strawberry patch and ask him or her questions about their job."
Show the 5 Sections:
Date/Greeting/Introduction
Experience at the patch
Favorite Part
Questions
Conclusion/Salutation
Lesson 6: Strawberry Journal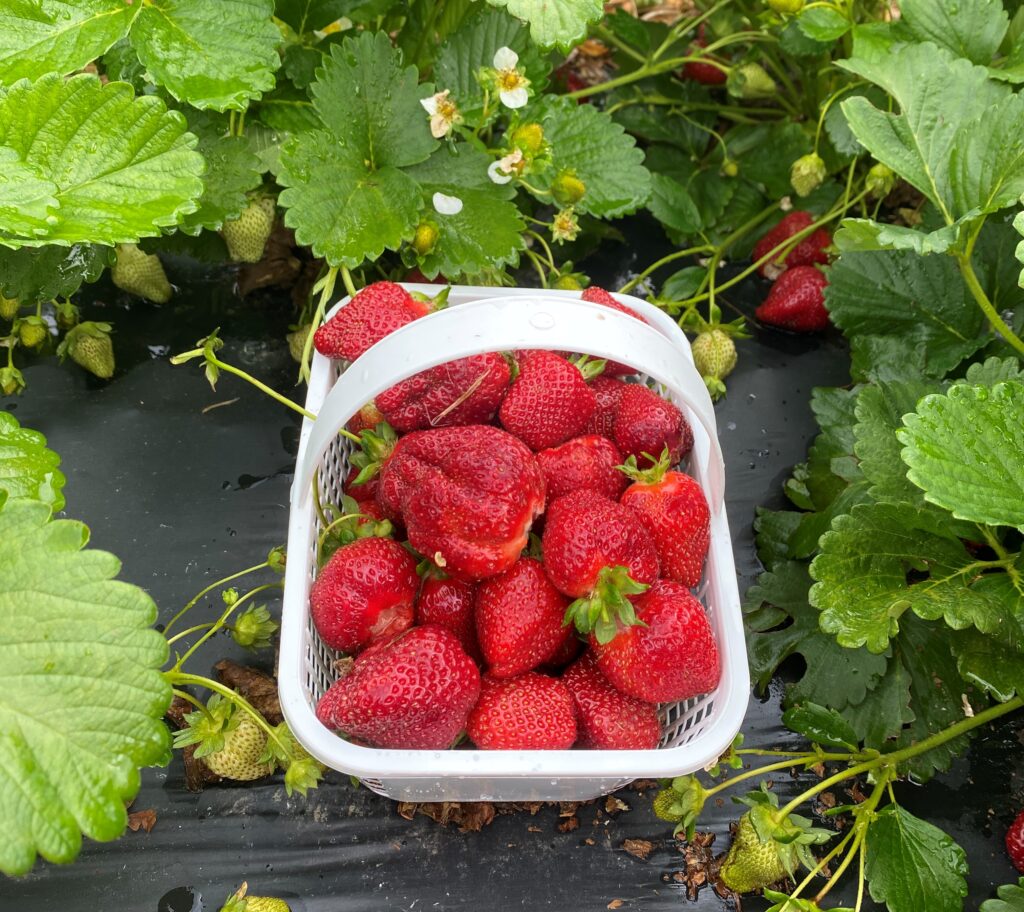 Tell the Story Line:
"We're going to write our honest thoughts about strawberries and strawberry picking!"
Show the 5 Sections
Date/Greeting/Introduction
Opinion about Strawberries
Picking vs. Store bought
A short story
Conclusion/Salutation
Lesson 7: Strawberry Soup–Instructions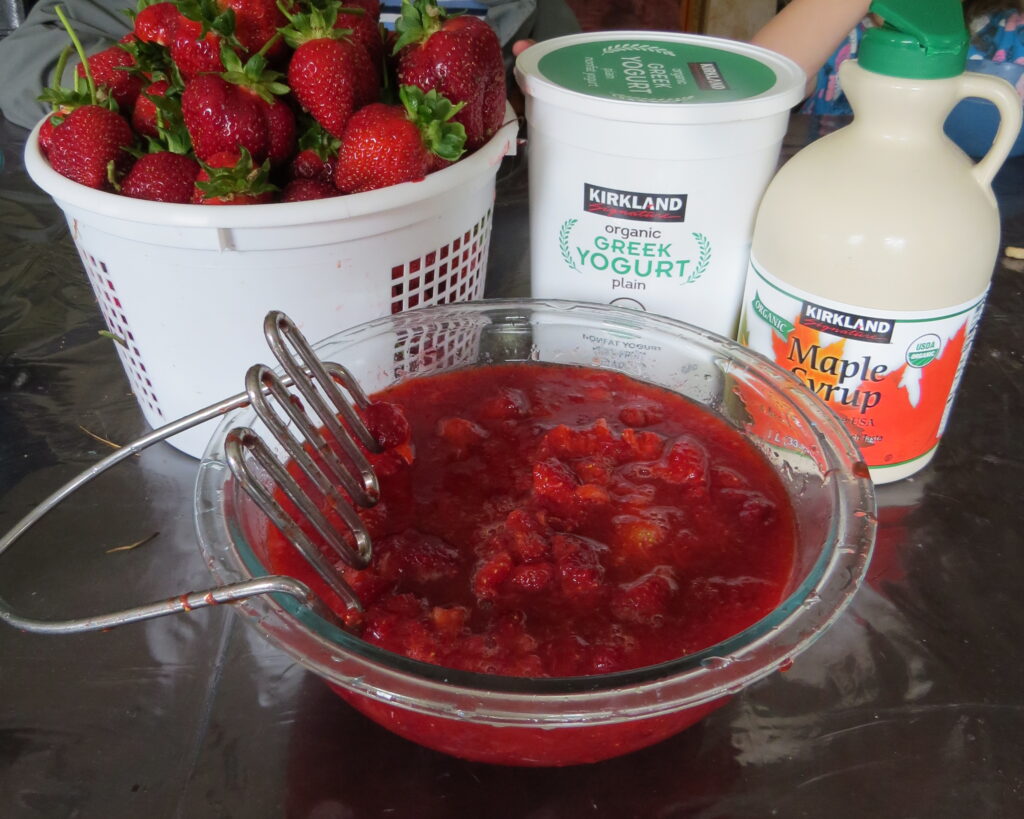 Tell the Story Line:
"We're going to make strawberry soup, eat it up and then write out the instructions on how to make it so someone else can enjoy strawberry soup!"
Show the 5 Sections
Introduction: Engage the Reader
Materials
Steps 1 and 2
Steps 3 and 4
Conclusion: Encourage the Reader
My 2nd Grade son chose to stay to true his original idea and write out his own Strawberry Soup instructions!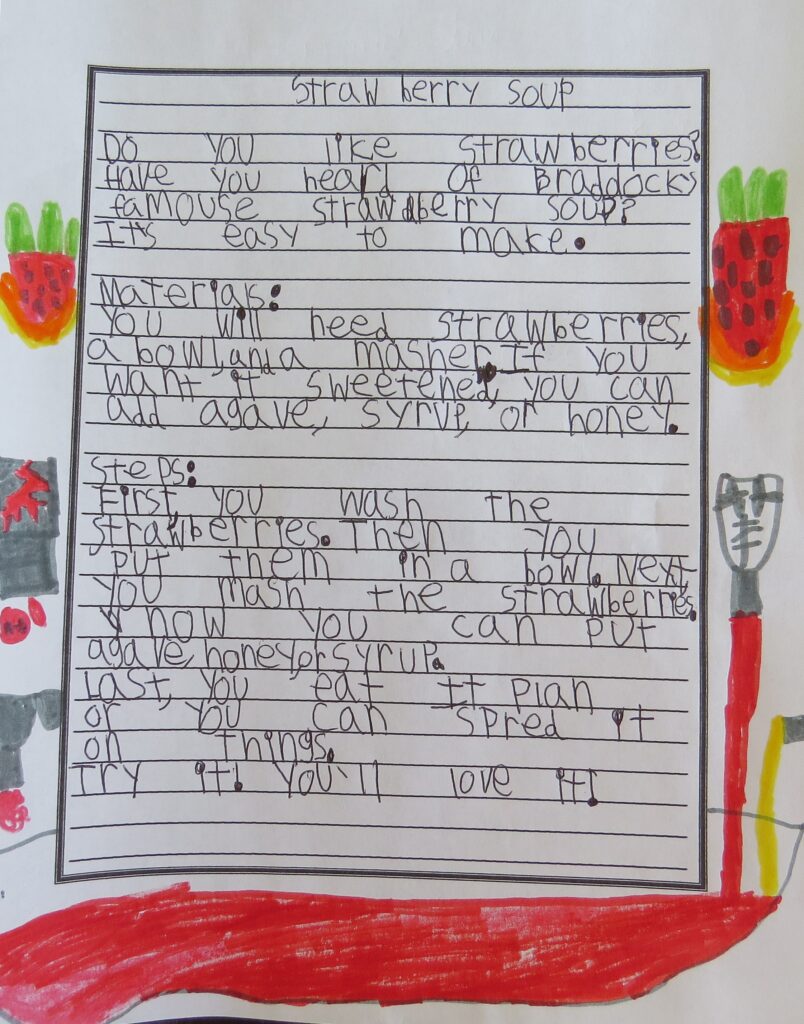 Easy Art Accents
Easy art accents are highly motivating to writers and reward them for the work! In addition, they add color and charm to each child's story. Once your students are finished with any one of these seven strawberry writing prompts they can add an easy strawberry art accent.
First, students can draw and color one or many strawberries around the border of their writing.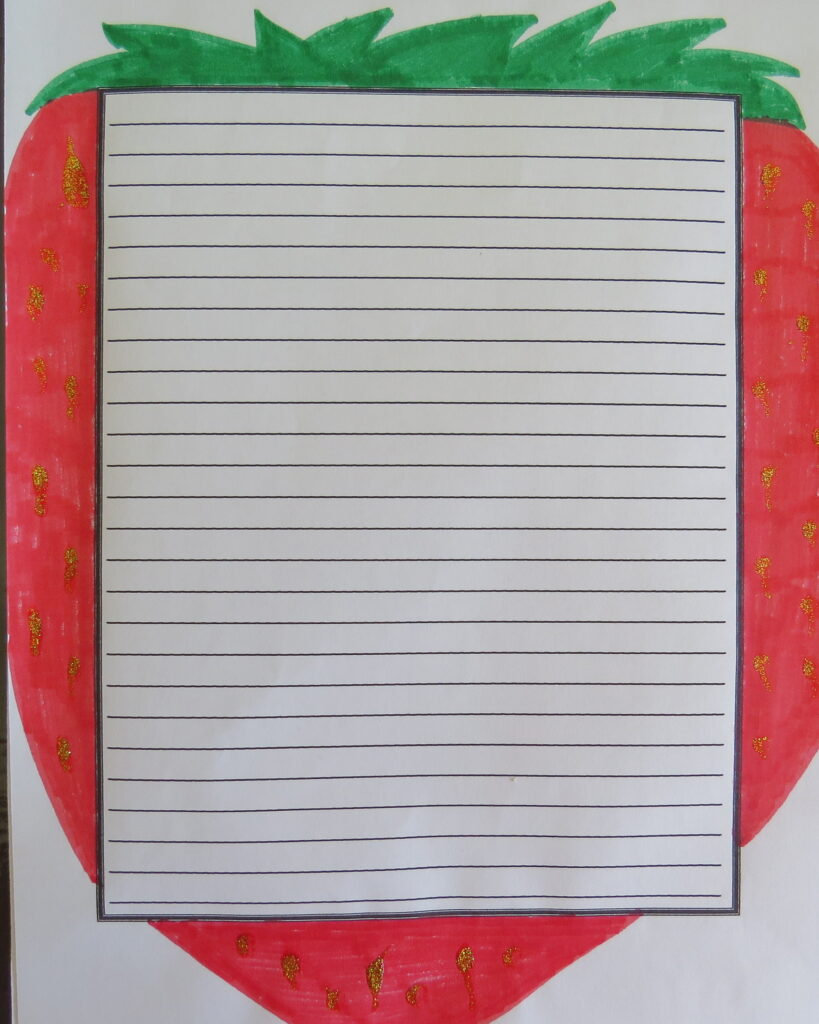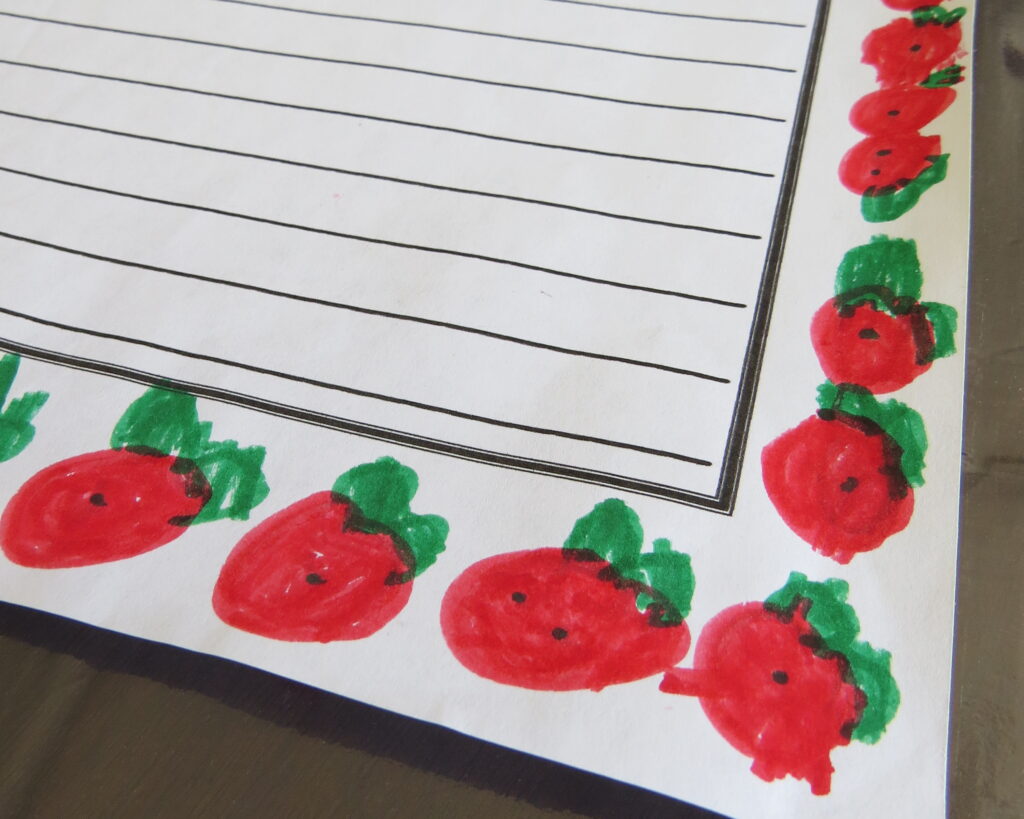 Additionally, they can add glitter glue for golden strawberry seeds or googly eyes for those talking strawberries!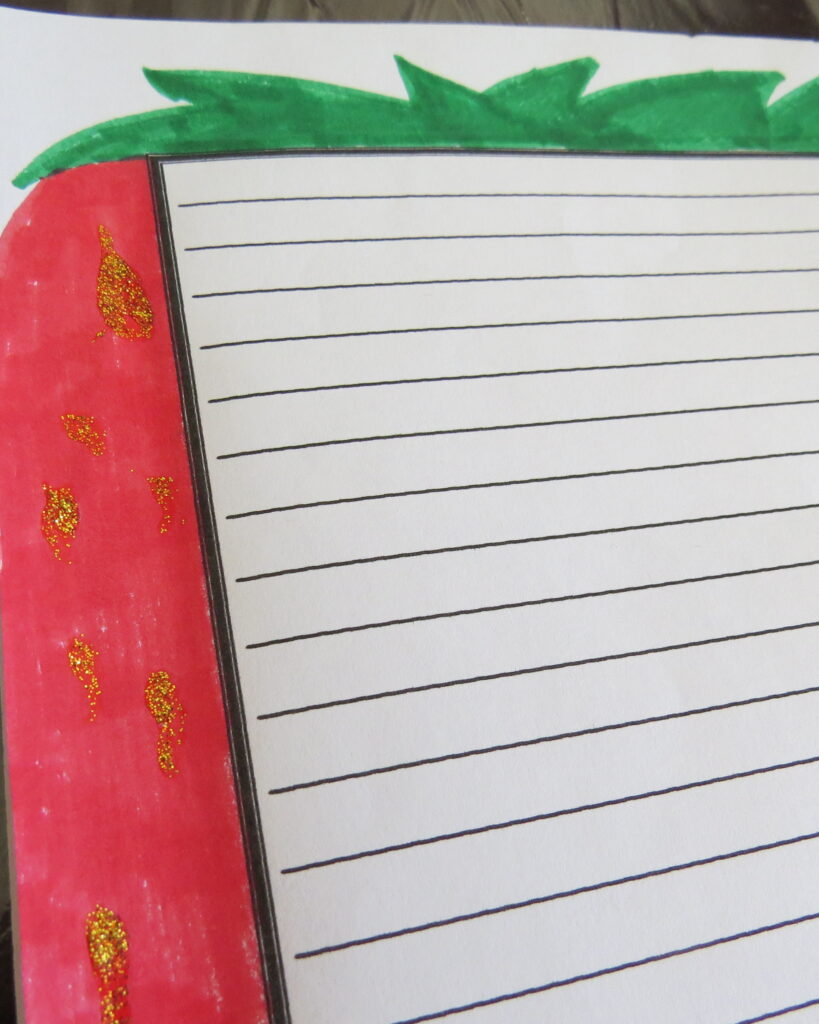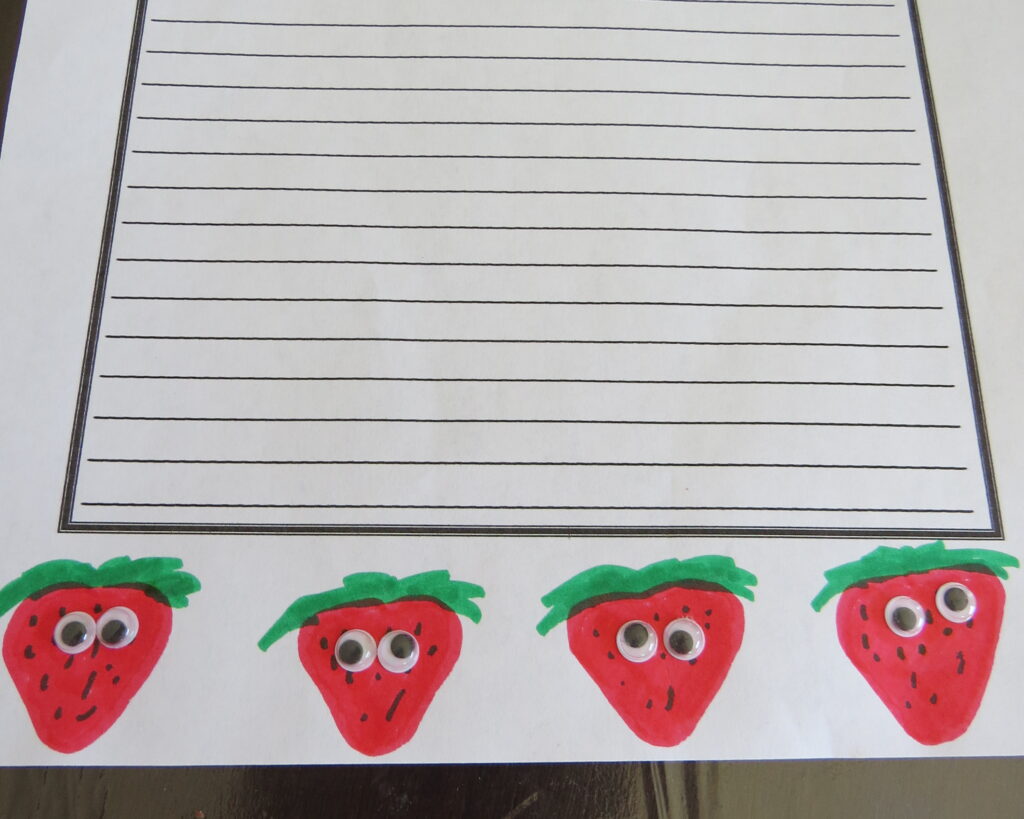 Here's an easy art accent to go along with the Strawberry Soup. First, take a plastic page protector. Next, spread vertical strokes of red tempera paint onto it. Then, spray Mod Podge over the paint. Last, let it dry. As soon as the paint is dry, your child can place his or her strawberry soup instructions into the plastic page protector. It looks like the soup is running down over the instructions!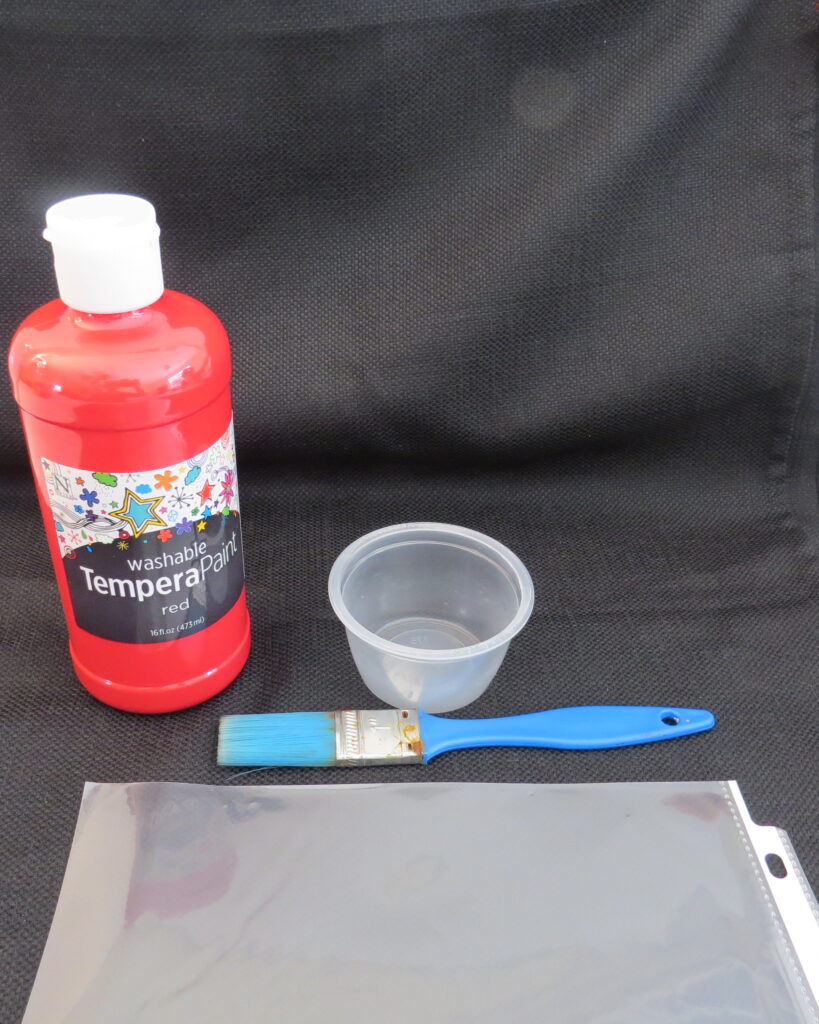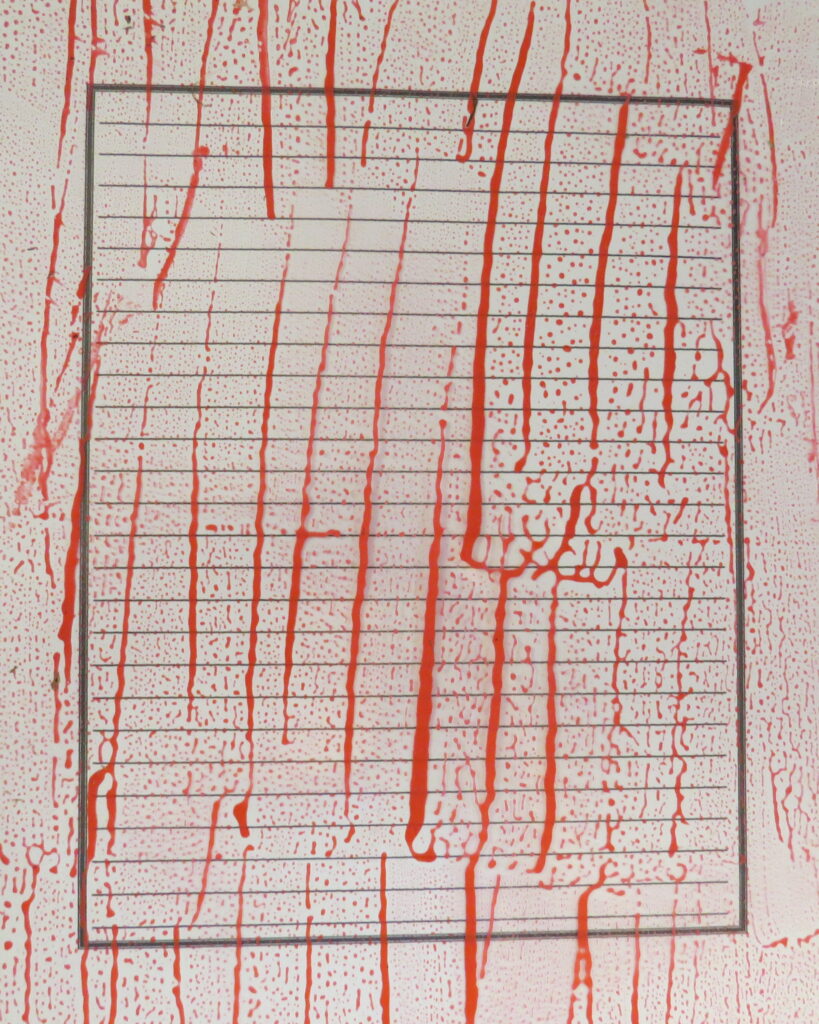 Writing Games to Play
After students have finished any one of the 7 strawberry writing prompts and have added an easy art accents, they can play writing games!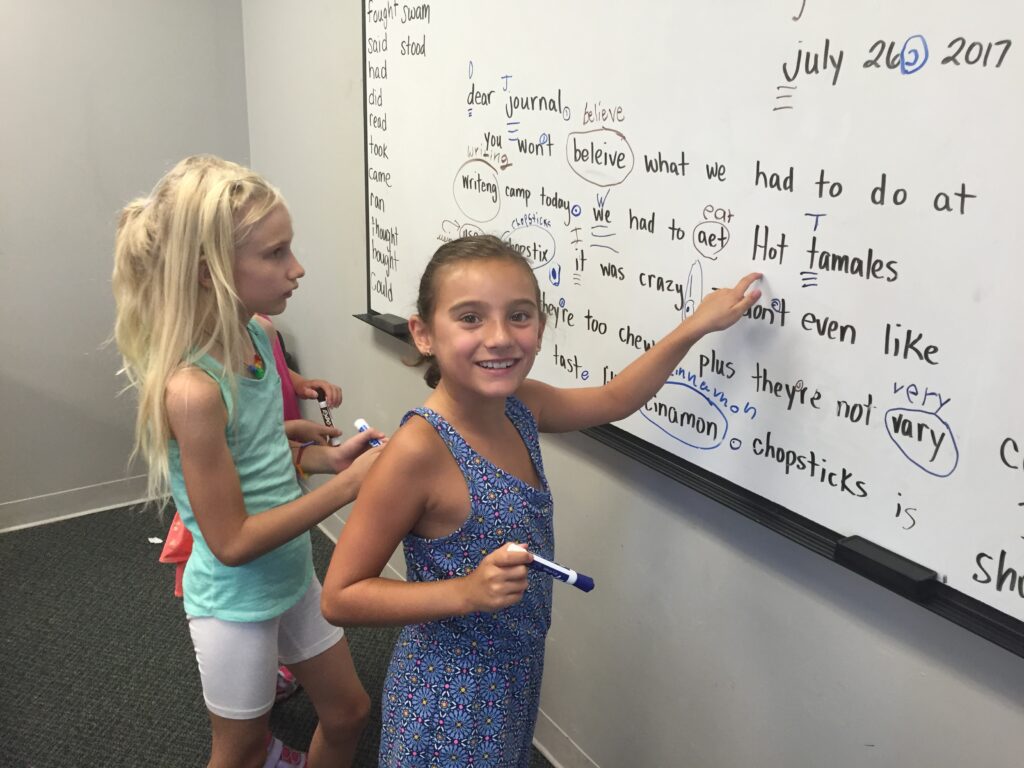 How Many Words-Using the words STRAWBERRY PATCH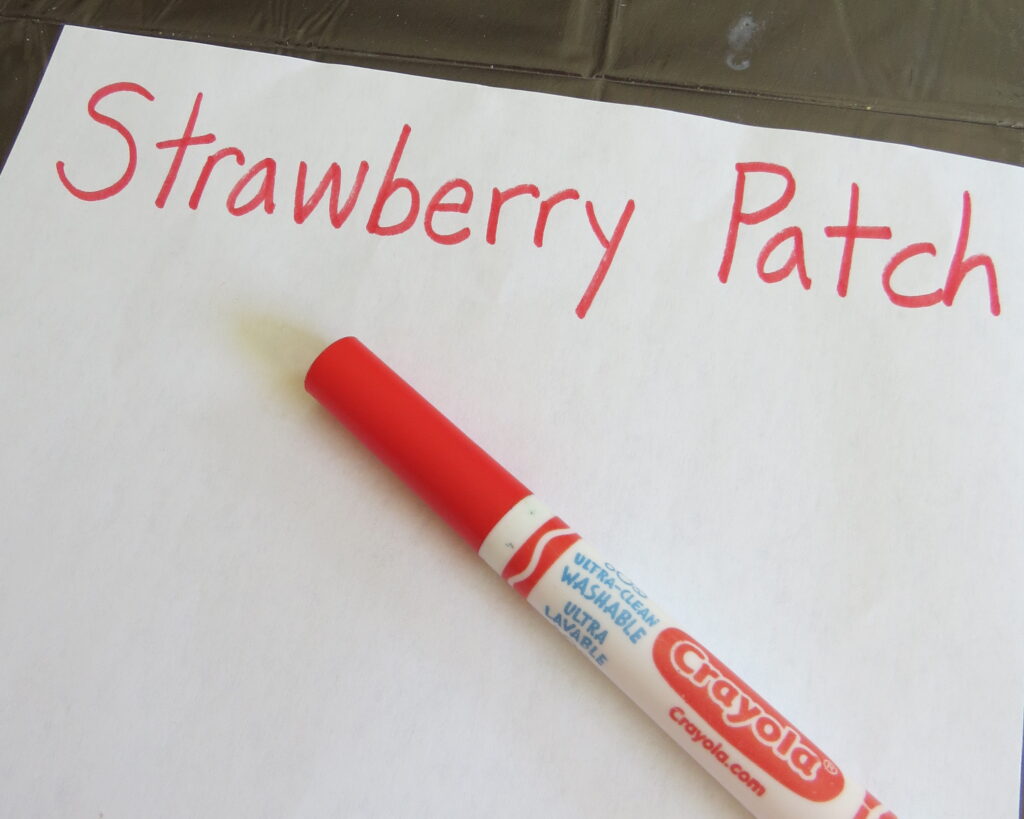 If you found these 7 strawberry writing prompts fun, your students may also like these writing prompts as well!
6 Science Fiction Guided Writing Prompts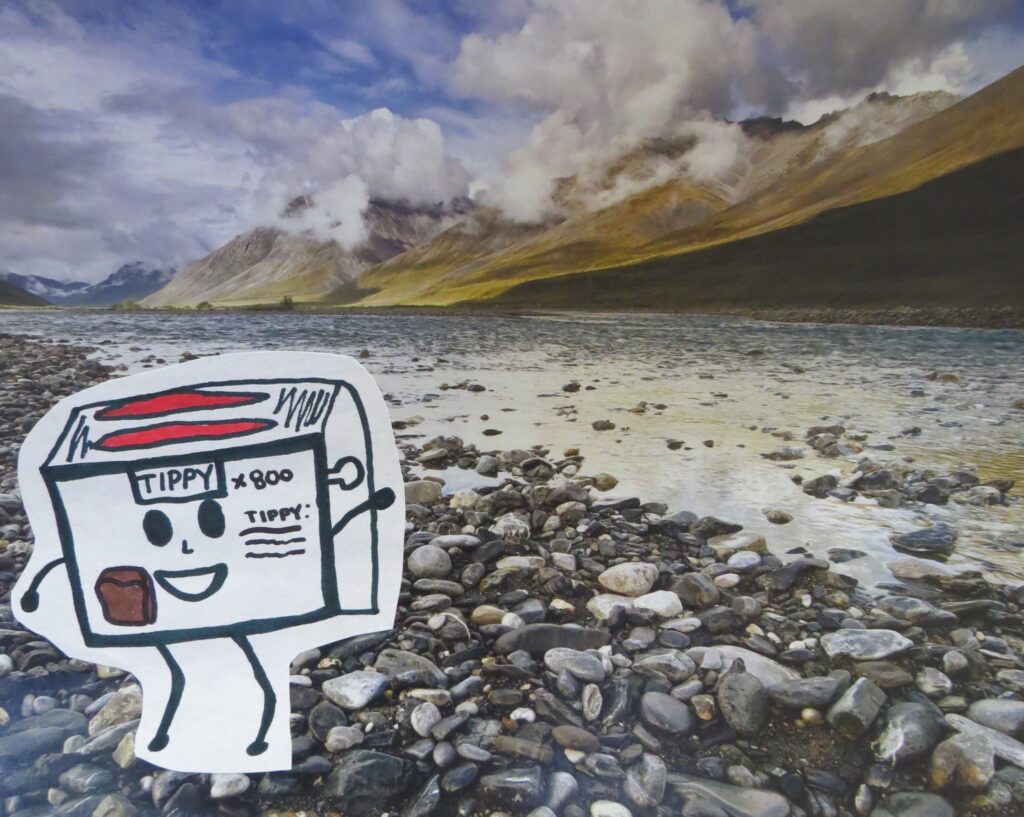 Gnome in a Pumpkin Patch-Fantasy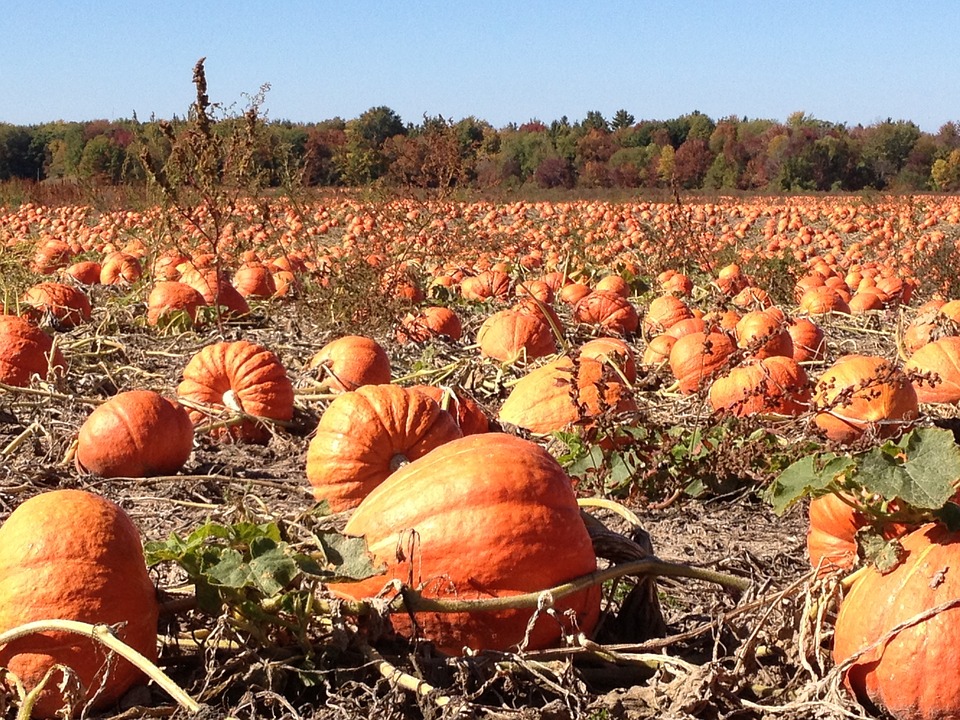 A Slinky on Stairs-A Descriptive Story