Students create a queen's tiara to go around the border of their writing.  This easy art accent was created specifically to go along with the 'Q-U' Queen-Fairy Tale writing prompt.   Be sure and check it out.  It's a humorous story to write!!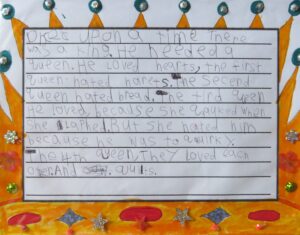 Bordered Paper
For all of my writing classes, students write on bordered paper.  That way they can decorate the border around their writing with an art accent.  You can print and use this paper as well.  Here is the paper for Grades K-2 and Grades 2-7.  Here's a printout of a border with no lines to use with very early writers.
*This post contains affiliate links.  For more information, see my disclosures here.*
Here are the steps!
Show Samples of a Queen's Tiara
Before the students write their story, I show them an art accent sample that I made. Here are 2 samples to print and hang.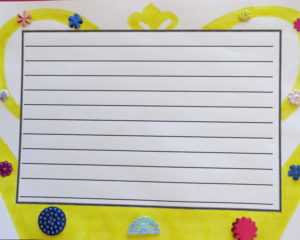 This excites the students and motivates them to write.
I also show them two images of what real queen crowns have looked like so they can have an idea of the shape.  You can print out these images here.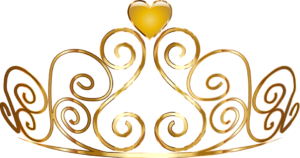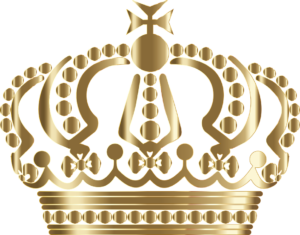 Yellow Marker
Once the students complete their story, they use a yellow marker to form the crown in the border around their writing.
Glue Dots and Sequins
4.  Then, they use Elmer's glue (or better yet, glue dots) to glue sequins* to the yellow crown.  We found that a glue stick didn't hold the sequins after a while.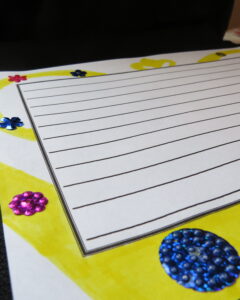 I am not particular AT ALL on how they form their crown or decorate it.  I give them free reign to create their own.  The art accents not only motivate students to write, but also reward them for their work!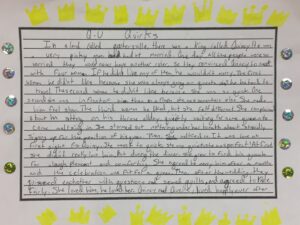 ABC Stickers
Lastly, students can write a title using ABC Stickers*.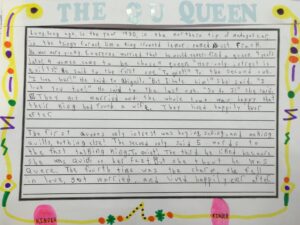 Because this prompt is a love story, you can use any one of the Valentine's Day art accents instead of a queen's tiara.  Use whichever fits your students' interests and abilities best!