These easy rain art accents are highly motivating to writers and reward them for the work!  In addition, they add color and charm to each child's story.
These super simple rain art accents can be used with any writing prompt about rain!
*This post contains affiliate links.  For more information, see my disclosures here.*
Bordered Paper
For all of my writing classes, students write on bordered paper.  That way they can decorate the border around their writing with an art accent.  You can print and use this paper as well.  Here is the paper for Grades K-2 and Grades 2-7.  Here's a printout of a border with no lines to use with very early writers.
Now for rain!
You can add any one or a combination of these ideas to any writing prompt about rain!
Paint
Use a Q-tip and blue acrylic pain* to paint rain drops.  SO SIMPLE!
You can purchase small bottles of acrylic paint in the craft aisle at Walmart for 50 cents.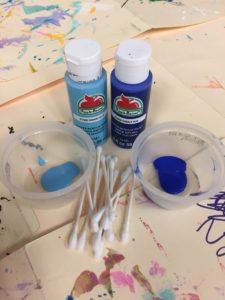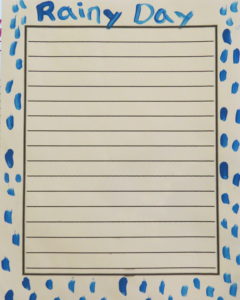 Here's a sample for you to print and hang.
My students used this with their Haiku poem about rain.  One student wrote their title "Rain" using the q-tip and paint as well.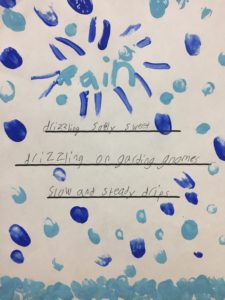 White Crayon and Watercolor
2. White crayon and blue watercolor paint*.  We used this art accent after writing the Puddle Jumping-Fantasy prompt.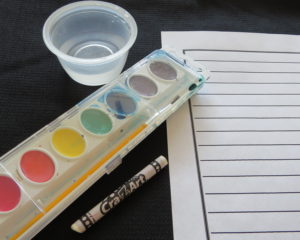 This idea stemmed from an art project that I found on an elementary art blog.  Instead of doing the art project, I simply had the children draw and paint the rain around the border of their writing.  This idea often mystifies and amazes the kids.  It's a good one!
The students draw rain and or puddles around their border using a WHITE CRAYON. It's important that they press somewhat firmly (without breaking the crayon) to make solid lines.  In the images below, I used black pen to show what the students should draw using the white crayon.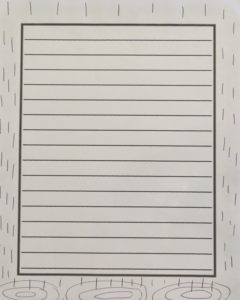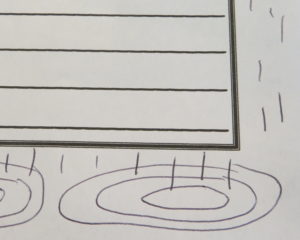 Then they paint over it with blue watercolor paint.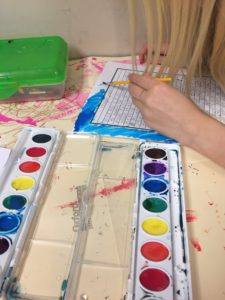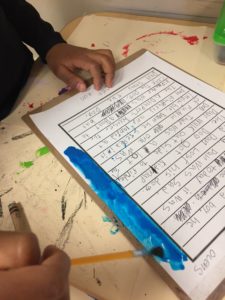 The white crayon shows through.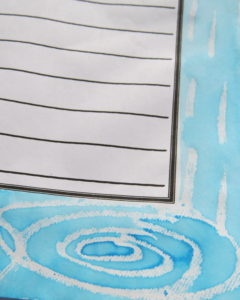 Here's a sample for you to print out and hang.
A Stormy Look
The key is to not use too much water or water color paint, just enough to brush over the white crayon.  You can mix in black watercolor with the blue to get a stormy look if the writing piece incorporates stormy weather.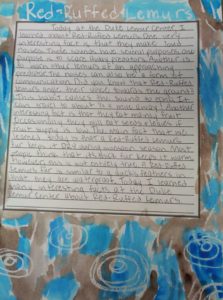 Tempera Paint, Page Protector and Mod Podge
3. Create rain on a plastic page protector.  You'll need Tempera paint*, a plastic page protector and Mod Podge spray*.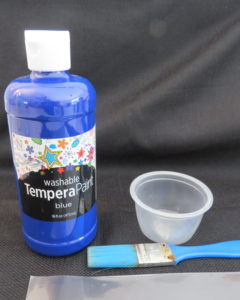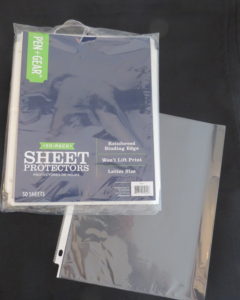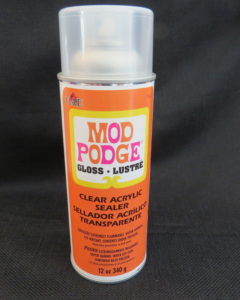 Place the plastic page protector in a vertical position with the holes on the left
.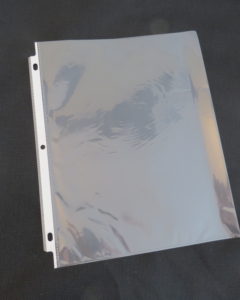 Apply the blue tempera paint vertically, painting top to bottom.  Cover the plastic page.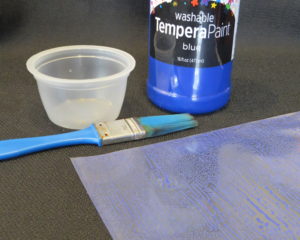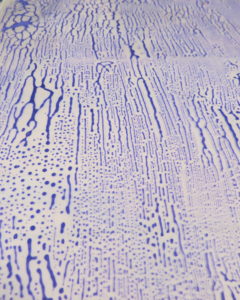 Spray the blue paint with Mod Podge and let it dry.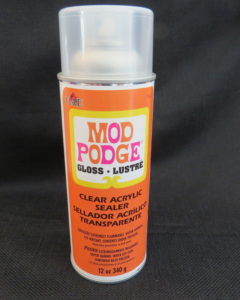 Once the paint and Mod Podge have dried, you can insert the story into the blue rainy plastic cover.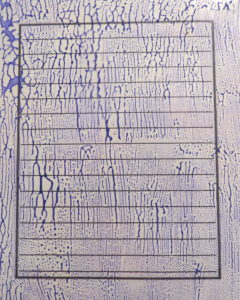 Construction Paper Windshield Wipers
Students make windshield wipers using construction paper and brads.  I haven't actually used this idea, but can't wait to!  I can envision now this art accent going well with a Science Fiction or fantasy prompt that starts off, "It was pouring down rain.  Windshield wipers were running full blast…"  These wipers could also go over a poem about rain such as a Haiku.
Here are the steps:
Print the lined writing paper onto card stock.  (Regular paper works too, just not as well.)  Students first draw rain around the border using blue marker.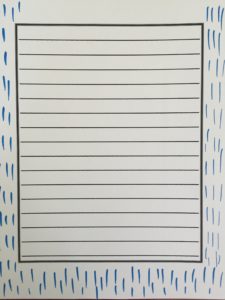 Next, cut long skinny windshield wipers out of black construction paper.
Use a brad to attach the bottom of the wipers to the bottom of the writing paper.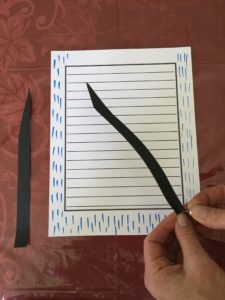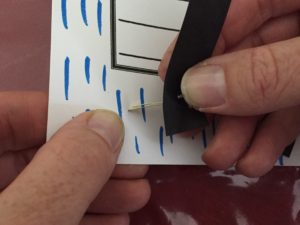 Done!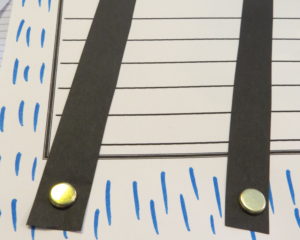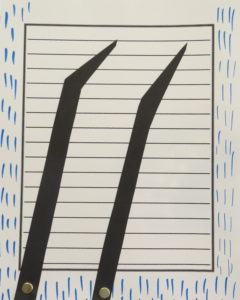 Here's a sample for you to print out and hang.
Use Markers to Draw an Umbrella
5. Students use marker to draw an umbrella and rain around their border.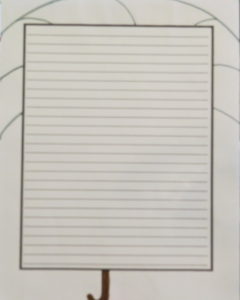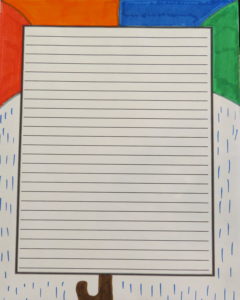 Here's a sample for you to print out and hang.
Blue Marker
6. If you don't have the materials mentioned above, simply use blue marker to make rain drops like in the windshield wipers idea.  That simple.  The kids love it!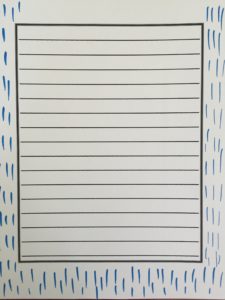 Here's a sample for you to print out and hang.
Print the Ideas
Here's a list of the 6 art accent ideas to print and use.
Write About Rain!
Here are the rain writing prompts that I've posted so far: