This fill in the blank game is fast and fun!
Two Groups
I divide the group of children into two groups, a left side and a right side.  This particular group was small, so we sat on the floor.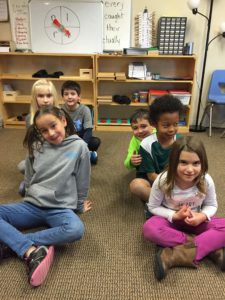 One child from each group stands up.  I begin a phrase from the list.  The two children race to fill in the blank with any word that makes sense!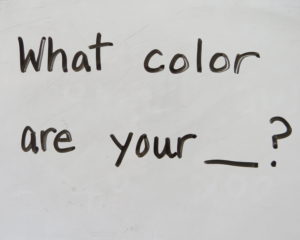 They sit.  The next two stand.  It's meant to move quickly and often gets fun and silly!
You don't need to go through the entire list.  Play according to the time you have.  There are no points, no wins.  Just fun!
This game can go along with ANY writing prompt.  It's just a fast, short, sweet, fun game to play anytime!
If you're working on rhyme you can play Fill in the Blank Rhyme which gets hysterical!  It goes well with the Calendar Page-couplets and quatrains writing prompt.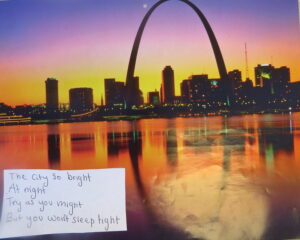 Print the Instructions
Here are the instructions and sentences for you to print out and use.