Here's a list of different art accents you can add to any Valentine's Day writing prompt.
For all of my writing classes, students write on bordered paper.  That way they can decorate the border around their writing with an art accent.  You can print and use this paper as well.  Here is the paper for Grades K-2 and Grades 2-7.  Here's a printout of a border with no lines to use with very early writers.
Now for the hearts!  You can use any one or combine some.
*This post contains affiliate links.  For more information, see my disclosures here.*
Markers to draw multiple hearts in the border or one big heart.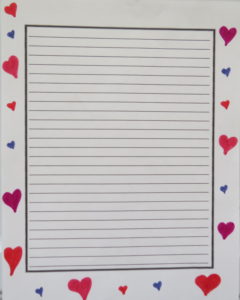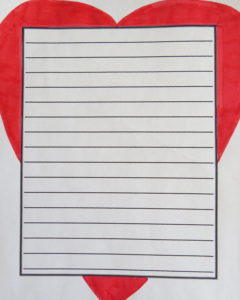 2. Heart stickers*: They are every where around Valentine's Day.  As soon as Valentine's Day is over, grab a ton that are on sale to use for next year!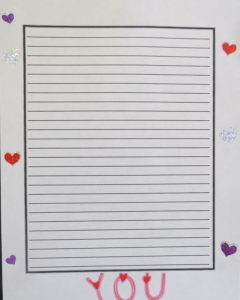 3. Heart Sequins*:  Just be sure and use Elmer's Glue or even better yet, glue dots.  We found that a glue stick didn't hold the hearts after a while.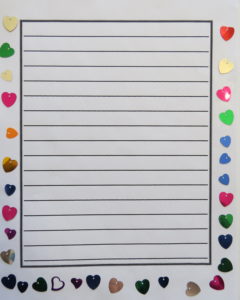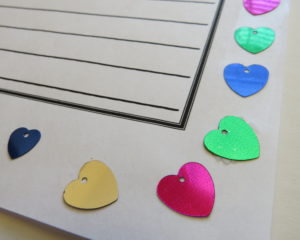 3. Candy Hearts*:  These are super cheap.  Simply glue them to the border of your writing piece using a glue stick.  Because of the weight of the candy, you will want to print the lined story paper on card stock.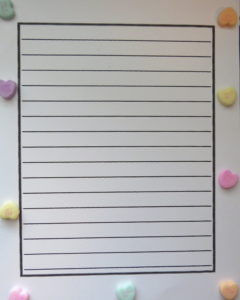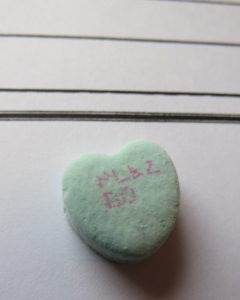 4. ABC Letters* to spell out the title.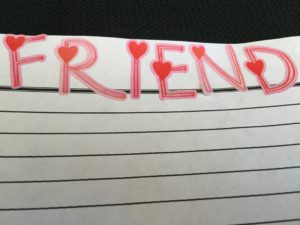 The Valentine's Day prompts that I've posted so far are: